by
Lauren Dubinsky
, Senior Reporter | July 08, 2019
From the July 2019 issue of HealthCare Business News magazine
Anesthesia providers still prefer the blind approach over image guidance because ultrasound isn't great at visualizing bone, the technology is not always accessible, and there is an extreme learning curve for spinal ultrasound, he added.
Accuro was developed to fill that gap, but as with any new technology the anesthesia community has approached it with caution. However, adoption has rapidly increased after a University of Virginia trial demonstrated improved success rates, patient satisfaction, and needle insertion times compared to the standard approach.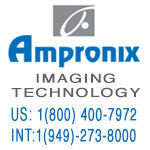 Special-Pricing Available on Medical Displays, Patient Monitors, Recorders, Printers, Media, Ultrasound Machines, and Cameras.This includes Top Brands such as SONY, BARCO, NDS, NEC, LG, EDAN, EIZO, ELO, FSN, PANASONIC, MITSUBISHI, OLYMPUS, & WIDE.

"There is no question that Accuro is driving neuraxial placements toward the same image-guided standard of care already in place for vascular access and peripheral nerve blockades," said Mauldin. "We expect that major anesthesia organizations will begin to integrate image guidance into official clinical guidelines."
Back to HCB News