by
John R. Fischer
, Staff Reporter | July 15, 2019
From the July 2019 issue of HealthCare Business News magazine
Katzen asserts that both state and federal laws are important, because they enable women to become more aware of breast density as a risk factor and may even make them aware of other risks that can lead to breast cancer.
"It's important for women to be aware of their own risk factors, breast density being one of them, along with others," he said. "Based on those risk stratifications, patients, along with their physicians, can determine what type of screening they should have, whether it's just mammography or if supplemental screening is needed. It becomes a more personalized approach based on individual risk assessment."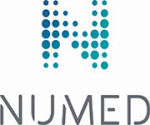 Numed, a well established company in business since 1975 provides a wide range of service options including time & material service, PM only contracts, full service contracts, labor only contracts & system relocation. Call 800 96 Numed for more info.

Delaney agrees, and says efforts to create individualized care pathways will provide more data to prove to insurers that supplemental exams are necessary to cover.
"If we can understand and prove with research, which technologies have the right clinical benefits for the right people, it will drive us to develop technology that is right for the problem and create data that demonstrates the clinical value," he said. "At least from an economic value and clinical value perspective, I believe that eventually the health insurance and payor system will come to an agreement on the same evidence to determine what they should support in terms of large-scale, breast density screening programs."
Abdolell says that developing any technology for the improvement of breast screening requires an understanding of the changing imaging landscape and healthcare environment in general.
"The whole paradigm that existed in the past is going to change because the drivers in healthcare are really around value-based care and precision health," he said. "If we don't factor that into our technology development, and don't consider how the products that we develop fit into that framework, it's going to be a major failure in the industry."
Back to HCB News