Lexington, Mass., July 1, 2019 – FUJIFILM Medical Systems U.S.A., Inc., a leading provider of diagnostic imaging and medical informatics solutions, announced today that RadSource Imaging Technologies will become the exclusive distributor for the ASPIRE Cristalle with Digital Breast Tomosynthesis (DBT) mammography unit in Missouri, Oklahoma, Kansas, Iowa and Nebraska.
Under the agreement, Fujifilm has granted RadSource Imaging Technologies the rights to sell, service and support Fujifilm's breast imaging solutions. To date, 10 ASPIRE Cristalle with DBT mammography units have been purchased by Radsource Imaging Technologies.
"We are pleased to expand our strategic alliance between Fujifilm and RadSource Imaging Technologies," said Rick Banner, Senior Director or Marketing, FUJIFILM Medical Systems U.S.A., Inc. "The newly strengthened cooperation will create an opportunity to expand sales outreach and help provide more healthcare providers and patients with the necessary tools needed to diagnosis and provide better patient care."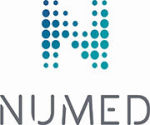 Numed, a well established company in business since 1975 provides a wide range of service options including time & material service, PM only contracts, full service contracts, labor only contracts & system relocation. Call 800 96 Numed for more info.

Fujifilm's ASPIRE Cristalle with DBT combines state-of-the-art, Hexagonal Close Pattern (HCP) capture technology and intelligent image processing, optimizing dose and contrast based on individual breast composition. The result is low dose and fast acquisition of exceptional images for all breast types.
In addition, patients can experience a noticeable improvement in comfort during procedures with Fujifilm's patented, flexible comfort paddle design, which provides gentle and even compression that is designed to adapt to patient curves.
"The Fujifilm digital mammography solution is designed with every aspect of a patient's experience in mind, making it possible to increase patient comfort and improve the patient experience," said Michael N. Wray, President & CEO, RadSource Imaging Technologies, Inc. "At RadSource, we are excited to collaborate with Fujifilm and supporting their team in providing clinicians with an easy-to-use, reliable system that is also designed to improve image quality, streamline workflow and enhance patient outcomes."
About Fujifilm
FUJIFILM Medical Systems U.S.A., Inc. is a leading provider of diagnostic imaging products and medical informatics solutions that meet the evolving needs of healthcare facilities both today and tomorrow. From an unrivaled selection of digital X-ray systems (DR: detectors, mobiles, and rooms), to the comprehensive Synapse® Enterprise Imaging portfolio, to full-field digital mammography systems with digital breast tomosynthesis, and computed tomography solutions, Fujifilm has products that are ideal for any size imaging environment. FUJIFILM Medical Systems U.S.A., Inc. – Endoscopy supplies high quality, technologically advanced endoscopic imaging solutions and devices to the medical field. Fujifilm's TeraMedica Division, the leading provider of vendor neutral, enterprise-wide solutions for unrestricted medical image management and the core to the Synapse Enterprise Imaging portfolio, enables improved interoperability by connecting imaging content across the entire care continuum. FUJIFILM Medical Systems U.S.A., Inc. is headquartered in Lexington, Massachusetts. For more information please visit www.fujimed.com and www.fujifilmendoscopy.com.
Back to HCB News