Radiology Associates of Tallahassee has joined the Strategic Radiology coalition of independent practices, adding a second practice in the Sunshine State and bringing the total number of member radiology groups to 28.
The practice has served the community of Tallahassee since 1961, providing subspecialized medical imaging services at three hospitals. In addition, they own and manage two outpatient imaging businesses, one in partnership with Tallahassee Memorial Healthcare. Each business utilizes state-of-the-art technology and collectively they employ more than 180 people in various capacities throughout the practice.
Story Continues Below Advertisement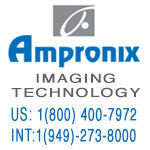 Special-Pricing Available on Medical Displays, Patient Monitors, Recorders, Printers, Media, Ultrasound Machines, and Cameras.This includes Top Brands such as SONY, BARCO, NDS, NEC, LG, EDAN, EIZO, ELO, FSN, PANASONIC, MITSUBISHI, OLYMPUS, & WIDE.

"Strategic Radiology is excited to welcome Radiology Associates of Tallahassee into our coalition," said Arl Van Moore Jr, MD, FACR, Strategic Radiology CEO and chair. "Our new colleagues at Tallahassee share our commitment to working collaboratively with other independent groups on behalf of our patients and health care partners."
Radiology Associates of Tallahassee includes 20 board-certified radiologists, fellowship trained in abdominal, cardiothoracic, musculoskeletal, pediatric, interventional, neuroradiology, and women's imaging subspecialties, as well as nuclear medicine.
Radiology Associates of Tallahassee is deeply committed to the patients and medical community of Tallahassee and sees the potential to build additional value with its membership in Strategic Radiology, according to James S. Killius, MD, president, Radiology Associates of Tallahassee. The group looks forward to working collaboratively with other radiologists and administrative personnel on best practices and performance improvement strategies.
In addition to providing full-service, subspecialized hospital-based medical imaging, the practice offers comprehensive imaging services at two outpatient diagnostic imaging businesses accredited by the American College of Radiology and equipped with state-of-the-art technology, including breast tomosynthesis (3D mammography), PET/CT, and 3T MRI.
About Strategic Radiology
Strategic Radiology is a coalition of 28 independent, private radiology practices, representing more than 1,100 radiologists. The coalition's goal is to achieve higher quality patient care and more cost-efficient delivery of medical imaging through an integrated approach of shared data and best practices, interchanging clinical expertise, and consolidating certain practice expenses. It operates the nation's only radiology-focused Patient Safety Organization listed by the Agency for Healthcare Research and Quality.