The U.S. Nuclear Regulatory Commission (NRC) is seeking comments for a proposed revision (Revision 1) of the draft regulatory guide DG-8057, "Release of Patients Administered Radioactive Material."
The proposed guide provides licensees with additional detail to include in instructions for patients before and after they have been administered radioactive material.
Included in proposed Revision 1: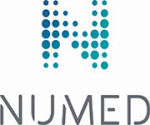 Numed, a well established company in business since 1975 provides a wide range of service options including time & material service, PM only contracts, full service contracts, labor only contracts & system relocation. Call 800 96 Numed for more info.

Detailed, safety-related information to communicate to patients before and after they have been administered radioactive material for a medical procedure
New section on "Death of a Patient Following Radiopharmaceutical or Implants Administration"
Revised table for "Dosages of Radiopharmaceuticals That Require Instructions and Records When Administered to Patients Who Are Breastfeeding an Infant or Child,"
Information covering record-keeping
NRC regulatory guidance documents, such as this one, describe enforcement methods used by regulators and provide licensees with implementation guidance beyond regulations.
Instructions for accessing the proposed Revision 1 in the NRC's document database are included in the corresponding Federal Register notice.
The NRC is requesting public comments by August 26, 2019. SNMMI will be submitting public comments. Any SNMMI member looking to contribute to SNMMI's comments should contact Caitlin Kubler, SNMMI's associate director of health policy and regulatory affairs, at ckubler@snmmi.org.