PHILADELPHIA—Psychiatry and radiology researchers from Penn Medicine are teaming up to create a new Center of Excellence that focuses on the use of neuroimaging to improve our understanding of opioid use disorders and find better treatments for them. Funded by a five-year, $8.9 million grant from the National Institute on Drug Abuse, the Penn PET Addiction Center of Excellence (PACE) will be the first of its kind dedicated to the use of positron emission tomography (PET) imaging to investigate the neurobiology of people suffering from opioid use disorders.
Penn PACE is a multidisciplinary, multi-institutional effort, drawing expertise from Penn's departments of Radiology and Psychiatry—including its Center for Studies of Addiction (CSA)—and Yale University's PET Center. By identifying the neurobiological changes associated with opioid use disorders, the Penn-Yale team aims to find targets for new interventions for opioid use disorder, which has reached epidemic levels in the United States. Over the last two decades, opioid-related overdose deaths increased by more than 50 percent, with nearly 50,000 in 2018, according to the Centers for Disease Control and Prevention.
"There is a clear and growing need for improved treatment options for patients with opioid use disorder," said Henry Kranzler, MD, a professor of Psychiatry in the Perelman School of Medicine at the University of Pennsylvania, director of Penn's CSA, and co-principal investigator of Penn PACE. Kranzler is also associate director for research in the Mental Illness Research, Education and Clinical Center at the Corporal Michael J. Crescenz VA Medical Center (CMCVAMC). "With this new center, researchers from radiology, psychiatry, and addiction science will come together to employ innovative PET approaches that can yield new insights into key neural mechanisms underlying these disorders. Our hope is that these discoveries can lead to new, more precise treatments that save lives."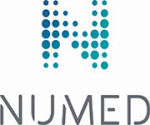 Numed, a well established company in business since 1975 provides a wide range of service options including time & material service, PM only contracts, full service contracts, labor only contracts & system relocation. Call 800 96 Numed for more info.

Robert H. Mach, PhD, a professor of Radiology and director of the PET Radiochemistry Program at Penn, is co-principal investigator of the PACE. Richard Carson, PhD, a professor of Biomedical Engineering & Radiology and Biomedical Imaging at Yale will lead the effort there.
The center will conduct studies in select patients seeking treatment at Penn's CSA, the Kirkbride Center, the CMCVAMC in Philadelphia, and at the Connecticut Mental Health Center in New Haven. Researchers will initially focus on opioid receptors in opioid sensitivity, addiction, and suicide, using Yale and Penn-developed PET radioligands that home in on receptors, and the role of oxidative stress and neuroinflammation. They'll also look for the neural signature of genetic differences, which could enable the use of a precision medicine approach to diagnosing and treating patients.
"Penn PACE will take advantage of the unique resources from all angles in this new effort to better understand opioid use disorders and the patients battling them," Mach said. "We're combining all the clinical research and expertise at Penn with the technical prowess of our PET program and the PET neuroimaging program at Yale. Additionally, this grant showcases the talent of senior research leaders such as Anna Rose Childress in Psychiatry and junior faculty clinician-investigators such as Jacob Dubroff in Radiology, both of whom play key roles in the center at Penn."
Co-investigators also include Rebecca Ashare, Richard Crist, Robert Doot, David Mankoff, Erin Schubert, Kyle Kampman, Kevin Lynch, and Reagan Wetherill from Penn and Robert Malison and Henry Huang from Yale.