NORTHFIELD, Ill.--(BUSINESS WIRE)--In a demonstration of leadership, trust, and advocacy strength on behalf of pathologists, more than 1,000 pathologists have already chosen the College of American Pathologists' Pathologists Quality Registry for the 2019 performance year.
The Pathologists Quality Registry ensures pathologists can demonstrate their value and get paid fairly for the high-quality services they provide to patients. The CAP developed the registry, first launched in 2017, to give pathologists the best opportunities for success in Medicare's Quality Payment Program (QPP), and Merit-based Incentive Payment System (MIPS). The Pathologists Quality Registry allows pathologists to stop payment penalties tied to MIPS by providing a consolidated platform for all their reporting needs including benchmarking reports. The CAP and its staff experts on the QPP program have worked with more than 1,000 pathologists at hundreds of practices across the United States in 2019 to provide unique and one-on-one support to ensure their success in the MIPS program. Pathologists can take advantage of the many ways of submitting data to the registry, including automated data integration with laboratory information systems, billing company data, or web data entry options.
"More and more pathologists are choosing the CAP and its Pathologists Quality Registry as the best solution to successfully navigate the complexities of the MIPS program," said CAP President R. Bruce Williams, MD, FCAP. "Pathologists count on the CAP to provide strong leadership on their behalf by engaging with the Centers for Medicare & Medicaid Services and American Medical Association to make sure pathologists are able to fully and easily participate in MIPS. Our experts at the CAP have the right knowledge and experience to provide pathologists and their practice managers with the answers they need to navigate complex regulations to maximize their MIPS score, demonstrate the quality of services they provide, and succeed in the changing payment environment."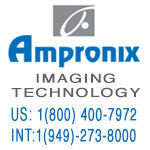 Special-Pricing Available on Medical Displays, Patient Monitors, Recorders, Printers, Media, Ultrasound Machines, and Cameras.This includes Top Brands such as SONY, BARCO, NDS, NEC, LG, EDAN, EIZO, ELO, FSN, PANASONIC, MITSUBISHI, OLYMPUS, & WIDE.

Developed by CAP members and FIGmd, a leading provider of clinical data registries for physician specialties, the Pathologists Quality Registry features pathology-specific quality measures developed by the CAP and easy-to-use guidance on attesting to Improvement Activities, specific to pathologists, to maximize a MIPS performance score. The CAP is still enrolling eligible pathologists for the 2019 MIPS performance period, and it is not too early to begin planning for 2020. Effective MIPS reporting through the Pathologists Quality Registry this year can stop future payment penalties of 7% in 2021.
About the College of American Pathologists
As the world's largest organization of board-certified pathologists and leading provider of laboratory accreditation and proficiency testing programs, the College of American Pathologists (CAP) serves patients, pathologists, and the public by fostering and advocating excellence in the practice of pathology and laboratory medicine worldwide.