By Dr. Victor Collymore and David Hom
One of the keys to mitigating the effects and stopping the spread of a devastating disease such as COVID-19 is understanding which populations are most vulnerable and at-risk from exposure. Once those populations have been identified, healthcare professionals, governments and other organizations can direct their limited resources to where they are most needed – and will be most effective.
In the case of the COVID-19 pandemic, we understood almost from the beginning that the highest-risk populations were those with one or more pre-existing conditions – especially conditions that affected the lungs, such as chronic obstructive pulmonary disease (COPD), or the heart such as heart disease and chronic heart failure (CHF). Yet there is another, almost hidden population that is also at tremendous risk: those with social determinants of health (SDOH) challenges.

Quest Imaging Solutions provides all major brands of surgical c-arms (new and refurbished) and carries a large inventory for purchase or rent. With over 20 years in the medical equipment business we can help you fulfill your equipment needs

Their risk factors can take many forms: using the emergency department (ED) as their only access to the healthcare system, food scarcity (including lack of access to healthy foods), housing instability, lack of reliable transportation, undiagnosed depression or other behavioral health challenges that coincide with the foundational layer of Maslow's Hierarchy of Needs.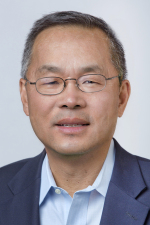 It's easy to see why these immediate survival needs might override any abstract concerns over a global pandemic, which means that strategies that work for those who are not facing SDOH issues may not be as effective with those who experience these challenges. For example, it is difficult to "shelter-in-place" when you don't have a permanent home. It is difficult to practice good hand hygiene when you don't have easy access to soap and clean running water.
One of the outcomes of understanding how SDOH affects the way a virus such as COVID-19 spreads is the ability to identify, on a county-by-county basis, where the next potential hot spots may erupt. The analytics for this type of inquiry require two types of data.
The first is publicly available data from the Centers for Disease Control and Prevention (CDC) as well as other sources showing where COVID-19 is already present. While this data changes rapidly day-by-day, and sometimes hour-by-hour, it is effective in delivering an overall picture.