by
Valerie Dimond
, Contributing Reporter | June 01, 2020
From the May 2020 issue of HealthCare Business News magazine
As COVID-19 deaths accumulate across the country, countless healthcare organizations remain hard at work trying to secure the critical equipment and supplies required to treat the heavy stream of patients they encounter every day.
This isn't the first time — and it won't be the last — that hospitals are faced with a healthcare crisis. But can lessons from the past be applied now? And what can we learn presently, and never forget, going forward?
"We often talk about a panic/neglect cycle," stated Dr. Eric Toner, a senior scholar at the Johns Hopkins Center for Health Security, in a February 14 article published by the Center for Infectious Disease Research and Policy (CIDRAP). "Every time there's a crisis, people get into panic mode and there's a lot of intense response for a short amount of time. Then the crisis passes, and no one pays attention until the next crisis."
For many supply chain professionals this rings absolutely true — and for a variety of complicated reasons.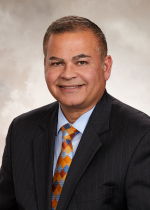 Reflecting on past and present decisions
"During this pandemic, this country, as a whole, used unprecedented amounts of PPE," Luis Soto, MHA, Lee Health's vice president of supply chain management and central sterile processing departments in Fort Meyers, Florida, told HealthCare Business News. "The nation was and is in crisis, and there is a lot of finger pointing. If a health system is proactive, they should always maintain a separate pandemic inventory that they can use during a disaster. It is very important that this inventory be rotated on a regular basis to ensure that it is not expired. Great care must be taken to do the same for any emergency management disaster carts.
Although hoarders may be inevitable even in cases where an emergency inventory has been sustained, he stressed that a spike in PPE utilization is more likely to level out once hospital workers recognize there is a process and a system in place that is keeping them protected. When the management of the crisis is successful, a new base line between supply and demand will emerge.
"In the past the goal of supply chain was to be efficient and keep less stock on hand," said Jelena Marinkovich, MBA, director of materials management at Palos Health in Illinois. "After going through this crisis, we have learned that we need to have at least 90 days of essential supplies on hand."