From the June 2021 issue of HealthCare Business News magazine
Beyond their origins in oncology, theranostics may expand into earlier stages of cancer, cardiovascular and neurological indications, as well as immunology. Through better targeting, theranostics have the potential to improve quality of life, extend the life of the patient and lower the cost of treatment. They truly could become the new standard of care.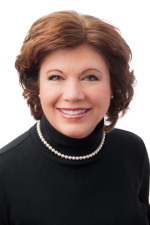 About the author: Tiffany Olson is the president of Nuclear & Precision Health Solutions at Cardinal Health. Nuclear & Precision Health Solutions develops, manufactures, compounds, dispenses and delivers 12 million time-critical patient-specific doses annually to thousands of customers via a network of nuclear pharmacies and manufacturing sites that span the United States. Prior to Cardinal Health, Tiffany was president of NaviMed, a company focused on personalizing medicine through innovative diagnostics. She also worked for Eli Lilly and Company, where she was tasked with leading the effort to formulate the strategy to create and commercialize diagnostics and companion diagnostics.
Back to HCB News