Touted as the "stethoscope for the 21st century," GE's smartphone-sized ultrasound scanner is now commercially available worldwide, GE announced this week.
Dubbed the Vscan, the handheld device, which resembles a flip-up cell phone, can be purchased by physicians in the United States, Europe, Canada and India. GE hopes the tool will become part of routine care, as physicians slip it in their pocket on the way to see patients.
Story Continues Below Advertisement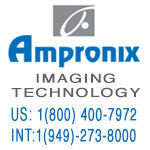 Special-Pricing Available on Medical Displays, Patient Monitors, Recorders, Printers, Media, Ultrasound Machines, and Cameras.This includes Top Brands such as SONY, BARCO, NDS, NEC, LG, EDAN, EIZO, ELO, FSN, PANASONIC, MITSUBISHI, OLYMPUS, & WIDE.

Currently, it's marketed as offering only rough-and-ready imaging insight for primary care doctors doing physical examinations. GE expects it to help in investigations of, for instance, cardiovascular or gastrointestinal complaints, where the doctor can get a quick internal glance before determining whether to order further tests.
But for now it's not designed to replace conventional ultrasound scans.
"We're careful to label it as a visualization tool," John Wheeler, a spokesman for GE, tells DOTmed News. "It's really meant chiefly for primary care usage, for that first examination, to get a little more depth and accuracy."
Vscan, which weighs less than one pound and measures a slim 3 inches wide and 5.3 inches long, received 510 (k) clearance from the Food and Drug Administration last October, and under the terms of the clearance it's not designated for emergency room use, and it must be used indoors. Although available for all doctors' offices, Wheeler says the somewhat hefty price tag - it sells for $7,900 in the U.S. - means its primary appeal will be for bigger health centers.
"We think the price point at this point limits the market a little bit to clinical or hospital settings," Wheeler says.
Because the device is marketed primarily at primary care physicians, not radiologists, some training could be needed to get the hang of it, but Wheeler says the user-friendly gadget is easy to pick up. GE also provides online training so doctors are "well-schooled in how it works and how best to use it," Wheeler notes.
As with current laptops or PDAs, the ultrasound scanner is a fully miniaturized version of its full-size cousins. According to GE, it has the resolution, power and memory of an ultrasound model from five years ago.
So far, doctors seem to like it, Wheeler says. He mentions that after the press release went up on Monday clinics immediately began contacting him to speak with sales teams.
"It has got some great 'gee-whiz' to it," he says.