by
Sean Ruck
, Contributing Editor | January 08, 2015
From the January 2015 issue of HealthCare Business News magazine
HCBN: In what ways are those chefs helping to improve offerings?
JH:
Some are doing scratch cooking — working with fresh ingredients and preparing the food onsite to order. They're offering smaller serving sizes for meat, more vegetarian options, and greater variety of seasonal fruits and vegetables. They're also educating staff and patients about the health benefits of healthier eating and how their food choices support the local community.
This year, we partnered with Food Day on October 24 and had more than 230 hospitals committed to participating by agreeing to serve at least one meat item raised without the routine use of sub-therapeutic antibiotics. For example, University of California in San Francisco has announced that they will only serve antibiotic-free chicken to patients and visitors.
HCBN: What kind of changes does this make to their budgets?
JH:
The healthier meat costs more, but that's also why meat reduction is a core component to balance the budget. That's also why it's so important to make the connection between antibiotic resistance and costs. We also need to look at the health care costs of treating obesity and diabetes — medical costs of those problems run into the hundreds of billions.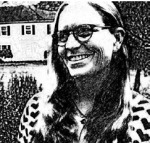 HCBN: What types of challenges do hospitals face with offering healthier options? Are there substantial challenges to sourcing, to food prep, storage, etc.?
JH:
I would say, as with any sustainability initiative, it definitely can change the way you do things. Chopping vegetables, even, could require a little extra time, maybe some training. Composting is another thing.
These can be real barriers because many people get nervous with change — they've done the same things for a long time. It requires teamwork. One of the key ways to make the change is to take baby steps and provide data. Hospitals are looking for information to track and report on what they're doing. This requires participation from their food vendors including distributors and food service management companies; group purchasing organizations play a role as well. If you're a larger facility, you're more likely to get that information you seek, whereas the smaller organizations have to do a lot of work to get the information they need.