From the July 2017 issue of HealthCare Business News magazine
Bone density equipment manufacturers are constantly working to improve the offerings available in the marketplace. The products appearing on the following pages represent some of the best innovations available. Look for the companies in this space to continue rolling out enhancements that will improve patient experience and outcomes.
GE Healthcare
Prodigy Advance
For dual-energy X-ray absorptiometry (DXA) assessment, Prodigy delivers –- with its industry-leading precision and low-dose radiation. Prodigy provides precise data on soft tissue and bone composition, including bone-mineral density (BMD), lean and fat tissue mass and percentage of fat. Prodigy also streamlines patient care and practice workflow.

For those who need to move fast and expand clinical capabilities -- and would love new equipment -- the uCT 550 Advance offers a new fully configured 80-slice CT in up to 2 weeks with routine maintenance and parts and Software Upgrades for Life™ included.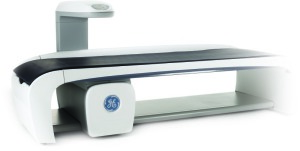 GE Healthcare
iDXA
When assessing bone density, fracture risk, body composition or pediatric development, Lunar iDXA provides a clear glimpse inside the body. It offers research-grade image resolution and exacting precision, providing a high degree of clinical confidence across body types. Lunar iDXA meets clinical needs today, and is an enduring platform for the future.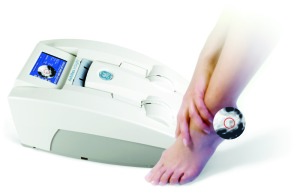 GE Healthcare
Achilles Insight
The Achilles bone ultrasonometer helps make accurate fracture risk assessment both comfortable and convenient. Achilles osteoporotic fracture risk assessment is as discriminating as DXA at the hip and spine. The exam is quick and comfortable for patients, and its user-friendly design makes it easy to operate, with no formal certification required.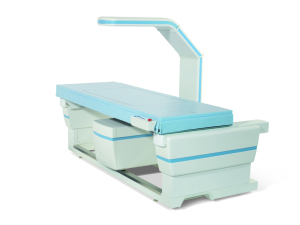 Hologic
Horizon DXA System
The Horizon DXA System goes beyond accurately screening for osteoporosis. It combines a wealth of advanced technologies to assess incomplete atypical femur fractures, vertebral fractures, body composition and identify aortic calcifications, a significant predictor of cardiovascular disease. Our high-quality clinical images enable doctors to uncover the truth, so they can make informed diagnoses and treatment decisions.