There's also the economic angle to consider. Traditional telemedicine is stuck in the fee-for-service world, with its transactional financial model that can't support providers looking to grow in a value-based care environment. With virtual care, health systems are able to deliver high quality care at a low price, and also realize long-term business metrics like improved patient access, cost savings and revenue from patient acquisition and retention. Providers must look to digital technology rather than analog solutions to create new economic models that better fit into today's health care delivery, softly killing fee-for-service one virtual visit at a time.
The future with a virtual touch
As we work to quiet the concerns of the industry and improve health care for health systems, physicians and patients, the transition from telemedicine to virtual care will be critical. The industry's current state of uncertainty means we must look to the technologies that are proven solutions and work within the larger digital ecosystem. As the saying goes – out with the old, in with the new. Telemedicine has hit its expiration date and the future is looking virtual.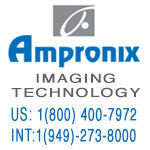 Special-Pricing Available on Medical Displays, Patient Monitors, Recorders, Printers, Media, Ultrasound Machines, and Cameras.This includes Top Brands such as SONY, BARCO, NDS, NEC, LG, EDAN, EIZO, ELO, FSN, PANASONIC, MITSUBISHI, OLYMPUS, & WIDE.

About the Author: Jon Pearce is the CEO and co-founder of Zipnosis, a virtual care company that enables health care organizations to enhance patient engagement without sacrificing quality. Pearce developed his bold vision for the industry based on experience with med-tech startup Provation Medical, a point of care procedure documentation and coding solution, and as a venture analyst before founding Zipnosis in 2008.
Back to HCB News