Results and ROI
The RCM solution and its powerful action-driven analytic tools have now been utilized for more than six months. Savings related to denials and write-offs continue to accrue and were upwards of $800,000 in the first six months of operation in this clinical area.
Back-end processes have been streamlined, relieving stress and time constraints imposed on the clinical staff. Inadequate or missing documentation of medical necessity have been addressed, allowing the hospital to transition charges to patient self-pay or to initiating a change in the course of treatment.

Special-Pricing Available on Medical Displays, Patient Monitors, Recorders, Printers, Media, Ultrasound Machines, and Cameras.This includes Top Brands such as SONY, BARCO, NDS, NEC, LG, EDAN, EIZO, ELO, FSN, PANASONIC, MITSUBISHI, OLYMPUS, & WIDE.

The RCM solution represents the forward trend in data analytics RCM: helping hospitals increase net revenue by three to four percent, with ROI multiples of between eight and ten. It also allows a hospital to use any data from any OS to set up sophisticated validations to detect issues immediately.
By simply overlaying an actionable "real-time" data analytics system, managers can quickly gain control of aggregated data, and detecting/resolving issues that impact revenue integrity, as well as clinical and operational performance, in a way that is the most cost-effective.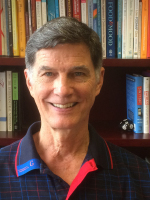 About the Author: Jonathan Farr, MHA is senior vice president, North America, EFFY. He has prior experience managing general acute hospitals, surgical hospitals, emergency-centric hospitals, behavior health hospitals, and a large physician practice, both for-profit and not-for-profit, urban and rural, domestic and international. Jon earned a Master's Degree in Hospital Administration from the Medical College of Virginia and is a member of the American College of Healthcare Executives.
Back to HCB News