As a result of these collaborative and patient-focused engagements, MHCH significantly improved its performance metrics, including:
• Reduced
arrival-to-triage by 87.5%
(12 to 1.5 mins)
• Reduced
arrival-to-provider by 51.5%
(33 to 16 mins)
• Reduced
LWBS (Left Without Being Seen) by 65%
(4% to 1.4%) which generated
$567,000+ in additional annual collectable revenue

Numed, a well established company in business since 1975 provides a wide range of service options including time & material service, PM only contracts, full service contracts, labor only contracts & system relocation. Call 800 96 Numed for more info.

Through the implementation of these new operational processes and the performance dashboard, the consultants helped MHCH achieve the high level of performance improvement they had aspired to reach. The collaborative and data-based approach has provided the MHCH team with the methods, tools, and increased commitment to continue the efforts for long-term success.
About the Authors:


Beth Fuller, MS, RN, CEN, CCRN, CFRN — Beth has over 35 years of emergency, ICU, and critical care transport leadership experience in academic medical centers and community hospitals. She possesses extensive clinical and leadership knowledge and experience and has led ED change and reduced cost while improving patient satisfaction and employee engagement. Beth has assisted several organizations in redesigning their triage systems based on best practices, resulting in substantial decreased length of stay, decreased left without being seen rates, and improved patient satisfaction. She holds nursing certifications in critical care, emergency nursing, and flight nursing. Beth is a senior consulting manager for Philips Blue Jay Consulting and can be reached at beth.fuller@philips.com.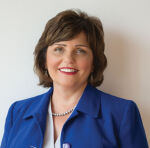 Deborah Locklair, FACHE, MEd — Deborah has over 25 years of health care experience and 18 years as a hospital administrator with McLeod Health. Over the past three years, Deborah has served as the interim administrator during multiple campus transitions, and most recently was responsible for the oversight of three rural hospital campuses in the role of Regional Administrator. Deborah has just recently accepted the role of Chief of Human Resources for McLeod Health. The not-for profit system has 7 hospitals and over 8500 employees. Deborah serves on the board of trustees of the SC Hospital Association, board of directors for the SC Office of Rural Health Board, as well as a variety of health care leadership boards. She can be reached at dlocklair@mcleodhealth.org.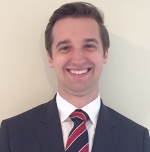 Steve Wuench — Steve leverages big data and advanced analytics to help hospitals and health care systems identify operational and financial performance improvement opportunities. He is experienced in clinical operations, health care informatics, health care administration, project management, and data analytics. Steve has assisted many health care organizations in utilizing their data in a more effective manner to promote performance improvement, including initiatives focused on reducing bottlenecks and improvement in patient flow and wait times, population management and expense reduction efforts. He holds a BBA degree in economics and finance. Steve is a Solution Analytics senior manager for Philips Healthcare Transformation Services and can be reached at steve.wuench@philips.com.
Back to HCB News