Without a tool that reacts specifically to the distinct nuances of each medical device, it is impossible to properly protect and secure IoMT devices connected to a hospital's network. Just as an auto repairman is not equipped to fix an ailing heart, hospitals and health systems should not depend on generic IoT solutions that require more effort than necessary and lack the context required to ensure proper IoMT security.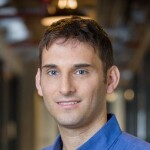 About the author: Jonathan Langer is co-founder and CEO of Medigate, a dedicated medical device security platform protecting all connected medical devices on healthcare provider networks. Since Medigate's inception in 2017, Jonathan has been working to advance the company's evolution and leadership in the Internet of Medical Things (IoMT) and medical cybersecurity markets. His focus is on overseeing business growth, research and development, and product management. Jonathan and the Medigate team are working to transform the company into an invaluable partner of healthcare networks, providing the best medical device security, which can only come from true collaboration.
Back to HCB News

Special-Pricing Available on Medical Displays, Patient Monitors, Recorders, Printers, Media, Ultrasound Machines, and Cameras.This includes Top Brands such as SONY, BARCO, NDS, NEC, LG, EDAN, EIZO, ELO, FSN, PANASONIC, MITSUBISHI, OLYMPUS, & WIDE.