DID YOU KNOW?
That you can determine from this error detail if the problem is in the UPLINK or the DOWNLINK of the data transfer system. You can also determine which channel is causing the error.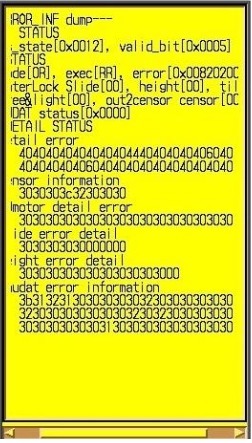 A number of scenarios can cause a data transfer error. One cause could be your SCRT (Sure Com Rotation Transfer) board or your SCST (Sure Com Stationary Transfer) board. Another cause could be due to the downlink transmitters or downlink receivers. Knowing which data to analyze can help point to the root cause. The correct diagnosis here can bring you to a resolution faster by replacing the correct component right away, rather than adding to downtime and unnecessary purchases.
This is only one small way Richardson Healthcare and IMES can help service providers save costs and increase uptime. Enroll in our Toshiba CT service training course today!
24/7 Tech Support and Parts Hotline - (704) 739-3597
Visit us at ECR Expo X5 - Stand #538!
Or go to rellhealthcare.com to learn more about our CT service training, QA3 replacement parts, P3 program and tube solutions including the ALTA750.