Both connectivity and add-on capabilities are highly dependent on the software and processing hardware with which an infusion pump is outfitted. It is, therefore, crucial for a pump's software to be capable of handling the processes required of it and also have the power to connect with external devices or add-ons without compromising the pump's primary functions. Additionally, device manufacturers need to anticipate future software updates that will most likely require more from the processor. These updates generally improve ease of use and device functionality, and also allow for a more streamlined external device/add-on integration.
Ensuring device future-readiness
When developing medical devices, device designers need to have a finger on the pulse regarding what demands their device is meeting today, and the foresight to know the demands the market will have on their device tomorrow. The most important aspect of this approach to device making is with regard to the physical architecture of the device. In fact, device build is the key component to future-readiness. A forward-thinking device build ensures that all a device's internal components are properly placed for effective device functionality, and also leave room for easily insertable upgrades (Wi-Fi, GPS, etc.). Additionally, medical device companies must be wary of the regulatory entities at play when designing their devices. Receiving FDA Clearance for medical devices is complicated, and many companies inserting new add-ons fail to pass the regulatory standards when trying to integrate new components.

Special-Pricing Available on Medical Displays, Patient Monitors, Recorders, Printers, Media, Ultrasound Machines, and Cameras.This includes Top Brands such as SONY, BARCO, NDS, NEC, LG, EDAN, EIZO, ELO, FSN, PANASONIC, MITSUBISHI, OLYMPUS, & WIDE.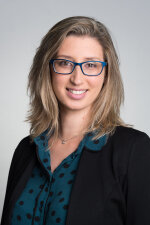 As medical device makers pursue their dreams of creating devices that help patients and lift the burden from health staff, keeping an eye toward the unknown future and preparing for it is crucial for their success. By planning ahead, medical device makers can avoid Xerox's fate within the communications industry with the ability to adapt and stay relevant for years to come.
About the author: Dafna Raiman is VP of Systems at Eitan Group
Back to HCB News