Leveraging Materialise's expertise in creating accurate patient-specific 3D anatomical models, Mimics Enlight Mitral gives clinicians accurate 3D models for consistency in taking measurements like Neo-LVOT to screen patients for TMVR therapy, plan procedures and determine the appropriate size and positioning of TMVR devices.
Materialise, a leader in software solutions and 3D printing services in the medical and industrial markets, helps medical professionals improve procedural planning and communications through innovative 3D solutions. With Mimics Enlight, clinicians and hospitals will be able to scale their 3D modeling solutions for cardiovascular procedures, knowing they are working with a trusted partner in the medical device field.
Story Continues Below Advertisement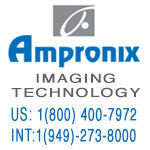 Special-Pricing Available on Medical Displays, Patient Monitors, Recorders, Printers, Media, Ultrasound Machines, and Cameras.This includes Top Brands such as SONY, BARCO, NDS, NEC, LG, EDAN, EIZO, ELO, FSN, PANASONIC, MITSUBISHI, OLYMPUS, & WIDE.

Learn more about the Mimics Enlight Software from the Materialise medical team at the Transcatheter Valve Therapies TVT2019 – Structural Heart Summit in Chicago June 13-15, 2019.
About Materialise
Materialise incorporates nearly three decades of 3D printing experience into a range of software solutions and 3D printing services, which together form the backbone of the 3D printing industry. Materialise's open and flexible solutions enable players in a wide variety of industries, including healthcare, automotive, aerospace, art and design, and consumer goods, to build innovative 3D printing applications that aim to make the world a better and healthier place. Headquartered in Belgium, with branches worldwide, Materialise combines the largest group of software developers in the industry with one of the largest 3D printing facilities in the world.
Back to HCB News