Dosimetry-based individualization of treatment in MRT holds great promise to improve the therapy effectiveness and management for patients and healthcare professionals. Patient-specific treatment planning is also feasible in all cases, either from tracer studies with the therapeutic radionuclide, with surrogate imaging radionuclides as "companion diagnostics", or within an "adaptive planning" strategy in the case of multiple administrations.
The recent software dedicated to molecular radiotherapy providing fully integrated 3D and hybrid 3D/2D dosimetry workflows (for example for 90 Yttrium or 177 Lutetium based therapies) can allow medical teams to optimize patient therapy through personalized treatment planning and in vivo control dosimetry. This relies on different processing steps like Organ At Risk and tumor volumes definition, advanced quantification, automatic structure propagation between series, calculation of residence time and comparison between treatment planning and validation control dose maps. The well-known tools used in EBRT for dose planning and dose control, such as dose-volume histograms (DVH), are thus, now readily available for Molecular Radiotherapy as well.
Story Continues Below Advertisement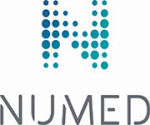 Numed, a well established company in business since 1975 provides a wide range of service options including time & material service, PM only contracts, full service contracts, labor only contracts & system relocation. Call 800 96 Numed for more info.

These software solutions, relying on strong nuclear medicine imaging practice, are the foundation for a secured, tailored and efficient treatment practice for these promising cancer therapies. Also, from a regulatory point of view, enforcement of those ensuring safe and efficient practices, similarly to EBRT, will generalize. The recent European Union directive related to radiation protection clearly states that: "exposures of target volumes shall be individually planned and their delivery appropriately verified taking into account that doses to non-target volumes and tissues shall be as low as reasonably achievable and consistent with the intended radiotherapeutic purpose of the exposure".
Radiomics and artificial intelligence perspectives
In nuclear medicine, the current classical therapies largely neglect the characterization of cellular and molecular mechanisms, which are associated with each patient's pathology and treatment follow-up.
| | | | |
| --- | --- | --- | --- |
| << | Pages: 1 - 2 - 3 | >> | |