• When there are clinical indicators of a diagnosis but there is not documentation of a condition to coincide with those indicators
• There is clinical evidence for a higher degree of specificity or severity of an illness
• There is uncertainty of a cause-and-effect relationship between two conditions or organisms
• When clarification is needed for an underlying cause of symptoms
Story Continues Below Advertisement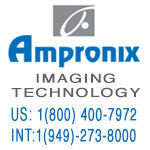 Special-Pricing Available on Medical Displays, Patient Monitors, Recorders, Printers, Media, Ultrasound Machines, and Cameras.This includes Top Brands such as SONY, BARCO, NDS, NEC, LG, EDAN, EIZO, ELO, FSN, PANASONIC, MITSUBISHI, OLYMPUS, & WIDE.

• Treatment is documented without a corresponding diagnosis
• Clarification if a condition was present on admission (POA)
• A diagnosis is documented without any clinical indications in the patient record
• There may be instances where a query is needed due to lack of completeness, inconsistent documentation or clarification is needed
Queries as noted above may be presented as verbal, written, or electronic. Best practices for the information contained within the query include: stating clearly and concisely why the query is being presented; the clinical indicators, medical evidence, or supporting data present in the health record which prompted the query; and the named CDI professional presenting the query. The impact on reimbursement or quality measures should not be included in the query.
Implement a clinical validation process
Clinical validation is a growing segment of CDI practices. There may be occasion when a diagnosis documented within the health record does not appear to be supported by the clinical evidence within the health record. This is where the clinical validation query comes into play. The updated AHIMA practice brief, "Clinical Validation: The Next Level of CDI", which will also be addressed at AHIMA's CDI Summit in July, explains that the clinical validation query is to "identify potential gaps in the clinical picture and send queries to clarify." The provider is responsible for the establishment of all diagnoses and may be queried when there are gaps between the clinical evidence in the health record and documented diagnoses.
Create clear written policies and procedures
It is crucial for an organization to develop policies and procedures for all CDI related processes. Policies and procedures clearly outline the duties, processes and expectations of CDI activities and those departments and individuals involved. This ensures standardization and defines the roles and responsibilities as well as organization specific policies. Examples of policies and procedures include:
• CDI onboarding: This should include all CDI practices, workflow and expectations
| | | | |
| --- | --- | --- | --- |
| << | Pages: 1 - 2 - 3 | >> | |