Instead of empowering clinicians with tools that enhance patient care, we've forced users to accept workflows that fail to align with physician thought processes. Rather than providing point-of-care actionable information, we present clinicians with huge blobs of data that are not logically integrated, forcing users to waste precious "eyeball" time scrolling records to find the details relevant to an individual patient and the patient's specific problem.
We have further diminished clinician productivity by requiring users to track and report specific metrics to be eligible for various quality incentive programs. These compliance activities, while designed to enhance patient care and outcomes, disrupt clinical workflows and add to physician frustration.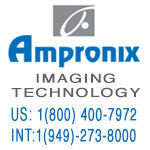 Special-Pricing Available on Medical Displays, Patient Monitors, Recorders, Printers, Media, Ultrasound Machines, and Cameras.This includes Top Brands such as SONY, BARCO, NDS, NEC, LG, EDAN, EIZO, ELO, FSN, PANASONIC, MITSUBISHI, OLYMPUS, & WIDE.

Fixing broken EHRs
Despite good intentions on the part of multiple stakeholders, today's EHRs are broken — but also fixable, especially if we focus on these three areas:
1) Data usability.
AI-based tools and other technologies can help transform the massive blobs of unorganized data that are hidden within EHRs and make information usable. Clinically-related data can then be logically linked so that all relevant information on an individual patient is easily assessable, at the moment of need, within a click or two. Ready-access to clean data within a patient's complete record empowers clinicians and facilitates the delivery of safe and effective patient care, while also enhancing clinician productivity and eliminating many of the inefficiencies fueling clinician burnout.
2) Data interoperability.
To advance patient safety and cost-effective care, the interoperability of clinical data must be a priority. Clinicians need easy, point-of-care access to patients' complete records, including details originally created and stored in disparate systems. Health systems and vendors must fully participate in interoperability efforts and not engage in record blocking activities to preserve market share. If necessary, the government should implement inducements and/or penalties to promote full participation in interoperability efforts.
3) Third-party apps.
The proliferation of third-party apps is giving providers the option to extend the functionality of their legacy EHRs without having to invest significant time and money for replacement platforms. Using established standards such as FHIR, organizations can now add solutions that create more efficient workflows, support data interoperability, and enable well-organized data that can be accessed on demand. Other apps are enhancing physician productivity and making it easier to produce complete and accurate documentation that facilitates the delivery of care and the tracking and reporting of quality measures. By taking advantage of app-based solutions, organizations are realizing better clinical and financial outcomes and increased physician satisfaction.