The surgical plans were devised by the local surgeons on the basis of physical examination and CT and/or MRI results, but not PET/CT and thereafter formulated with the available PET/CT result. Both plans were collected prospectively with questionnaires. All data were anonymized to protect the identities of the participants.
FDG-PET/CT scans and pathology findings were available for 270 cN0 neck sides from 212 participants. Pathology was randomly over-read by a central pathologist and all scans were reviewed by a team of central readers. For visual assessment, the negative predictive value (NPV) specific to the cN0 sides was 0.868 (95 percent CI, 0.803 to 0.925). For dichotomized maximum SUV, the NPVs specific to the nodal basins were 0.940 (95 percent CI, 0.928 to 0.952) and 0.937 (95 percent CI, 0.925 to 0.949) at prespecified cutoffs of 2.5 and 3.5, respectively. The optimal cutoff maximum SUV was determined to be 1.8, with an NPV of 0.942 (95 percent CI, 0.930 to 0.953).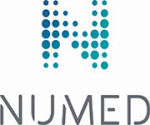 Numed, a well established company in business since 1975 provides a wide range of service options including time & material service, PM only contracts, full service contracts, labor only contracts & system relocation. Call 800 96 Numed for more info.

The FDG-PET/CT-informed surgical treatment plan was changed in 51 of 237 participants (22 percent) compared with the PET/CT-blinded surgical plan. In 34 participants (12 percent), this led to planned dissection of additional nodal levels. In 12 participants (5 percent), this led to fewer planned dissected nodal levels. Negative PET/CT scans in N0 necks were true negative in 87 percent and false negative in 13 percent.
"This trial is an excellent example of a means to implement personalized medicine in the setting of head and neck cancer management," said Dr. Stack.
About the ECOG-ACRIN Cancer Research Group
The ECOG-ACRIN Cancer Research Group is a membership-based scientific organization that designs and conducts cancer research involving adults who have or are at risk of developing cancer. ECOG-ACRIN comprises nearly 1100 member institutions in the United States and around the world. Approximately 12,000 physicians, translational scientists, and associated research professionals from the member institutions are involved in Group research, which is organized into three scientific programs: Cancer Control and Outcomes, Therapeutic Studies, and Biomarker Sciences. ECOG-ACRIN is supported primarily through National Cancer Institute research grant funding, but also receives funding from private sector organizations through philanthropy and collaborations. Its headquarters are in Philadelphia, Pa.
ACRIN 6685 Participating Institutions and Their Lead Nuclear Medicine and Radiology Investigators