A Central Pennsylvania hospital affiliated with a renowned academic medical center recently went live with MediTract's Time and Effort Record Management Service (TERMS). This easy-to-use, online timesheet solution for hospitals and physicians connects physicians' time and contracts and mitigates overpayment and payment on expired contracts. TractManager's healthcare experts configure TERMS timesheets by contract, activity, and unit types, making it simple to create a review and approval workflow. Using TERMS helps hospitals avoid problems like that experienced by a Georgia hospital system, which paid a $9.9 million settlement to resolve allegations that it overpaid physicians.
MediTract's solutions streamline contracting workflow and compliance requirements of healthcare providers of all sizes. And expert on-site implementation teams handle all the details so that users are up and running and fully integrated within a few short months.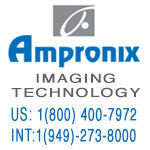 Special-Pricing Available on Medical Displays, Patient Monitors, Recorders, Printers, Media, Ultrasound Machines, and Cameras.This includes Top Brands such as SONY, BARCO, NDS, NEC, LG, EDAN, EIZO, ELO, FSN, PANASONIC, MITSUBISHI, OLYMPUS, & WIDE.

About TractManager
TractManager's healthcare-specific application suite serves three out of five U.S. hospitals. Serving the healthcare industry with integrity for more than 30 years, TractManager is the first mover in strategic sourcing, enterprise contract lifecycle management, and evidence-based data. The company's more than 450 highly skilled and experienced professionals, operating out of eight offices across the country, help clients to improve cash flows by reducing their capital and nonlabor costs and to conform their contract, policy, and procedure management to meet regulatory requirements.
Back to HCB News