From the January/February 2020 issue of HealthCare Business News magazine
I read a great article the other day about how the 2018 Winter Olympics in South Korea were victims of a cyberattack that was launched as soon as the games went live. The IT team running the show behind the scenes worked together to FIRST get everything up and running, and THEN tried to figure out what happened after. That is what vendors need to do with your PACS as well. Get it fixed then figure it all out later. Act like the whole world is watching because while the entire world isn't watching, your whole world is. And the circumstances can be as bad, if not worse, than the South Korean IT team would have faced had the Olympics been shut down.
A loss in confidence in a PACS is a loss of confidence in radiology and the hospital's IT department, so you need to go all-out to make sure PACS stays up. This doesn't mean that you run out and buy the first PACS that offers you the mythical 5-9's of uptime because no one can, has, or ever will hit anywhere close to that ideal number. It will also be fraught with exclusions that never let it come close to meeting that number anyway. Instead buy the one you feel most comfortable with.

KA Imaging's Reveal 35C detector, currently available as an upgrade solution in the US and selected geographies, can now be sold in the European Union. The detector recently obtained the CE Mark. Contact us at sales@kaimaging.com to book a free demo.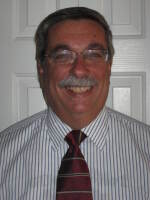 My mantra in life is the same with PACS — think with your head, not your heart because as much as you might like a PACS for what it offers, what you don't know might truly break your heart.
About the author: Michael J. Cannavo has 30 years of experience in the evaluation, design and implementation of PACS and associated clinical systems, including RIS.
Back to HCB News