by
Sean Ruck
, Contributing Editor | February 18, 2020
From the January/February 2020 issue of HealthCare Business News magazine
HealthCare Business News spoke with Richard Fleury, vice president of the Department of Radiology and Imaging and Dr. John Carrino, vice chairman of Radiology and Imaging for Hospital for Special Surgery (HSS) gave a presentation during AHRA 2019 about reimbursement and what radiologists can do to effectively navigate a world where value-based payment systems are the current rule of the day.
At the beginning of our talk, we discussed the difference between volume-based models and fee-for-service. "I don't think they're completely synonymous. You can have a couple of different categories. One category could be fee-for-service but no link to value and quality, meaning the incentives are volume driven. Another category would be fee-for-service with some link to value and quality. You can have alternative payment models built on some type of fee-for-service architecture and another category where you have population-based payments," says Carrino.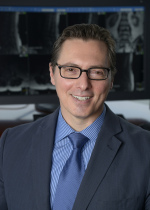 To move through the value-based world, Carrino and Fleury feel it's imperative that radiologists interact more with their referring providers. This, in part, means discussions about appropriate utilization and providing a mechanism for that utilization through an order entry or ordering system.
The drive to improve the visibility, and by extension, support the value of radiologists is reflected in the ACR's Imaging 3.0 initiative. Imaging 3.0 is a narrative to not just get radiologists a place at the table when it comes to deciding which tools and processes will be used going forward, but strives to show they should be a driving force in those decisions.
According to Fleury, HSS has encouraged and supported increased visibility of radiologists and their interaction with their referring physicians for a long time. The interaction goes beyond the calls or messaging to discuss findings. "It's interacting with them in their interdisciplinary conferences and participating in those conferences as a member of the team. Those engagements help foster a better understanding of the enormous amount of value of radiology in general," he says.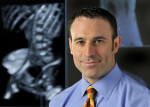 For now, engagement in professional societies and committees is how radiologists will best be able to tout the value of the field, as well as where they'll hone their skills in expressing the value. According to Fleury, that may change some day. "What I've heard out there, is that radiology leadership is trying to get the message across to the radiologists to have them start engaging medical students earlier in their training. Don't wait for them to be third-year residents or for them to choose to go into radiology before that interaction. Engage medical students with the importance that radiology brings to the table early and in that way, they'll demand that or see that value as they get into their medical careers. That will ultimately improve patient care."