From the March 2020 issue of HealthCare Business News magazine
One MCDA technique for criteria weighting is Shannon's Entropy, which measures dispersion in a criterion across alternatives, and then uses that data to determine its value. The greater dispersion, the greater value that criterion could have to the decision. Calculating entropy can also eliminate criteria that would have no effect on the outcome, reducing the analytical burden. Alternatively, you can use an MCDA technique called Analytical Hierarchy Process (AHP) to let stakeholders vote on which criteria are most valuable. One benefit to AHP is that it converts stakeholder preference to numerical scores in a way that reduces bias and improves collaboration.
Ranking and scoring alternatives
Basic MCDA methods that can be used in ranking include Simple Additive Weights (SAW) or Simple Multi Attribute Rating Technique (SMART). Both involve normalizing an alternative's criteria on a linear scale between 0 and 1, multiplying its value by its criteria weight, then summing the weighed values for each criterion to determine a score. These scores are ranked from high to low, where higher value represents alternatives that aligned better with your prioritization model.
Various MCDA methods can be used in any step of your prioritization model. More complex methodologies could be implemented by a subject matter expert in MCDA, through the procurement of MCDA software, or by outsourcing to a third-party vendor. Implementing a simple model initially can streamline your procurement process with minimal effort while opening the door to more robust analysis in future planning years.
The challenge
The key to implementing MCDA is ensuring stakeholders are involved and the organization's objectives are met. Hospitals may have a need to improve their process, but change can be a hurdle, and in the end the decision typically resides with senior leadership.
MCDA can also seem like a complex and analytical process. Healthcare Technology Management can facilitate its adoption by providing technical expertise in the decision models and data collection methods. By demonstrating how MCDA can break the decision down into easily addressable steps, leadership should be receptive and will encourage the conversation to occur.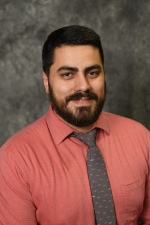 The bottom line
The MCDA framework has been increasingly used in healthcare to address a wide number of complex decisions. Capital equipment procurement is a candidate for MCDA, but limited awareness has stunted its utilization. Organizations should consider MCDA if they need to improve the capital procurement process. MCDA offers well-structured models that are robust and transparent and can accommodate your organizations strategic goals. With MCDA, an informed, unbiased and fair decision is within reach.
About the author: Joseph Gucciardi is a staff clinical engineer at White River Junction VAMC in Vermont.
Back to HCB News