by
Lauren Dubinsky
, Senior Reporter | June 12, 2020
From the May 2020 issue of HealthCare Business News magazine
He suggests forming a governance group of specialists from across the medical continuum. That could include ambulatory providers, emergency room physicians, nurses and specialists from different practice styles.
The next step is to think about what technology gaps need to be filled. According to Towbin, a vendor-neutral archive (VNA) that acts as an enterprise imaging archive is often among those first key investments.

KA Imaging's Reveal 35C detector, currently available as an upgrade solution in the US and selected geographies, can now be sold in the European Union. The detector recently obtained the CE Mark. Contact us at sales@kaimaging.com to book a free demo.

Next, the institution will need an enterprise view that meets the needs of the generalist. That may work for many specialties, but some will still need their specialty viewers since there is not yet one viewer that can handle every specialty.
After that, the facility needs to figure out how to get the photos into the enterprise archive. Towbin believes it's imperative to use a mobile application with security features.
"People have cameras in their pockets, and they are using them already," he added. "The problem is if they are taking photos and they get stored in their phone's archives and go to the cloud. That means patient information is going everywhere and it can't do that."
A separate mobile imaging application can solve that by storing the photos in the enterprise archive instead of the device.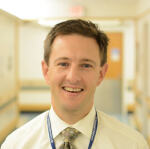 A future with higher capabilities
Fully achieving the goals of enterprise imaging is still a long way off for the entire industry, (by Towbin's estimate, it could be another ten years). Faster networks and next-generation viewers will be critical for incorporating some of the large files that would be incorporated from fields like digital pathology. With existing technology, incorporating those files into the archive is challenging because they can't be moved around, and the viewers are unable to display them.
"Pathology hasn't yet agreed on a standard," said Towbin. "There is a DICOM standard for pathology, but vendors are still using proprietary technology to acquire and display the images. We can't work with that."
Back to HCB News