From the November 2020 issue of HealthCare Business News magazine
Mammography
While most healthcare organizations use OEM or very highly qualified third-party support for mammography technology, we have seen some organizations to go shared risk (BME first-call) or without service agreement. Service support will typically cost between $34,000 and $75,000 annually, with an average of about $50,000 across all vendors and models. Key cost variables include X-ray tube, PCP and after-hours preventative maintenance to avoid schedule disruptions.
Ultrasound

For those who need to move fast and expand clinical capabilities -- and would love new equipment -- the uCT 550 Advance offers a new fully configured 80-slice CT in up to 2 weeks with routine maintenance and parts and Software Upgrades for Life™ included.

Most healthcare organizations use OEM service or very highly qualified third-party support for the more advanced ultrasound technology, but we have seen some organizations go to shared risk (BME first-call) or at risk (without service agreement), mostly on mid-level and more basic ultrasound technology.
Ultrasound service contracts can vary widely in cost, depending on how advanced the system or systems in question are, the types of transducers being covered, and whether accidental damage coverage is included for the transducers. When it comes to cardiac ultrasound, the range goes from $7,500 to $60,000 with an average of $25,000 across all vendors and models. For general, vascular, and OB/GYN ultrasound, service support can cost between $5,000 and $50,000 with an average around $17,000 across all vendors and models. Specialty transducers such as transesophageal (TEE), Intra-cavitary and other very expensive specialty probes that require sterilization after use will often have separate coverage costs that can be expensive and often have a quantity limitation based on annual or term limitations.
A full, detailed analysis of service proposals is essential to ensure your coverage is appropriate in terms of level of support as well as price. A structured, strategic approach to initial review and consolidation is critical. It should include a foundationally valid assessment of what should be and should not be covered by a service contract, what level of coverage, what term of coverage and what options are most beneficial. Reviews must be customized based on installed solutions, backup options, procedure volume and regular scheduling patterns. Assessment of likely replacement cycle, history of service and utilization are also key to making the best strategic and financial decisions related to service coverage.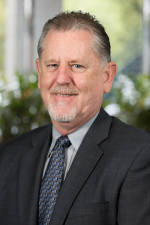 When reviewed with an organized, strategic approach to the process, healthcare organizations can realize substantial benefits in terms of the right coverage, with the right options, at the right price. The result can be significant savings in an area that is, at best, challenging to manage and maintain.