By Brian Armstrong and Renee' Cecil
Triage is a critical step in the care of a patient presenting to the emergency department for treatment.
The emergency severity index (ESI) has been adopted in most US hospitals as a tool to yield quick, consistent clinical prioritizations of patients into five category groups. Recently, its effectiveness and reliability has been criticized, and new technology, such as artificial intelligence (AI) and machine learning (ML), has been proposed as an aide to the triage process. Experiences in hospitals across the US, however, have shown that ESI has not been implemented, validated and audited correctly, leading to a lack of competency and effective utilization. This leads to the question: is the ESI system itself flawed? This answer simply is no, but there are many opportunities to consider to ensure hospitals have a valid and reliable triage process in place.
What is the ESI's purpose?
Since the ESI was developed in the late 1990s, the tool has been revised four times, with input from both physicians and nursing professionals. It is now utilized by more than 80% of emergency departments across the US, and has also been adopted by many facilities internationally. A simple, single-page algorithm is used as a rapid guide to assist the nurse in assigning the appropriate ESI score that also enhances inter-rater reliability. The tool is structured in a way that focuses first on patient acuity and then assesses resource utilization as a proxy for acuity.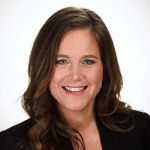 An emergency department (ED) nurse must utilize their clinical experience and foundational skills to determine the most appropriate treatment plan for their patients. One could assume the only requirement to sort patients into the treatment areas is to be an experienced ED nurse. However, the Emergency Nurses Association (ENA) suggests that experience in conjunction with formal triage training, documented competency validations, and strong critical-thinking skills are required to ensure the safety of all patients. While the challenges of working in EDs today may be overwhelming, through formal continuing education and auditing of the ESI tool, an ED nurse may provide each patient unbiased, compassionate care while ensuring that every patient gets to the provider within an appropriate timeframe.