From the June 2021 issue of HealthCare Business News magazine
Telehealth and going mobile
ー The pandemic established telehealth as a widely-accepted platform for healthcare delivery and acclimated patients to the process as a matter of necessity. As demand for telehealth grows, and healthcare moves beyond the four walls of a hospital, mobile capabilities become an essential tool for a physician's everyday life. Mobile solutions match a modern physician's workflow by being more accessible and more flexible. A native mobile app is a logical and inevitable extension of the EHR system, and an obvious way to enable both better patient care and care team coordination.
Adapting to a new normal
– It's easy to say 2020 was a "different" or "unusual" year. What is not yet clear is how much has permanently changed. No one can definitively say what the so-called "new normal" will be. However, IT must help providers adapt to whatever "new normal" emerges. More useful IT, optimized for and supportive of clinicians' patient care needs, will be an inherent characteristic of the healthcare provider environment going forward, like remote-monitoring devices and related software that sits between patient and provider.
This is ongoing and iterative, but that makes the eventual change no less inevitable. When the EHR was introduced, it aimed to create a digital mirror of a paper records system. Today, health IT aims instead to mirror the user and create a digital path for their ideal workflow. It's the same mentality embraced by tech companies around the world and across many industries that are finding ways to meet users where they are and serve their needs directly.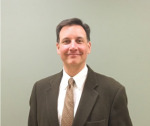 The pandemic has placed a heavy burden on physicians, and the ultimate toll on healthcare providers is still unknown. What is clear is that the importance of healthcare IT that truly supports clinical workflow – anytime, anywhere – is now more widely appreciated and, with the advent of practical artificial intelligence (AI) and cloud platforms, is coming. Technology, which once contributed to physician burnout, can now be a key strategy to combat the burnout epidemic.
About the author: Christopher Maiona, MD, SFHM, is chief medical officer at PatientKeeper, Inc., a provider of EHR optimization solutions, based in Waltham, MA.
Back to HCB News