Abbott Buys Solvay for $6.6 Billion in Cash
by
Lynn Shapiro
, Writer | September 29, 2009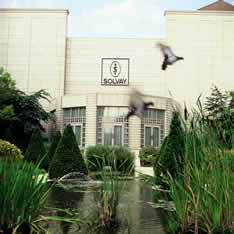 Abbott Laboratories--having scooped up medical device and eye-care companies this year--has turned to fortifying its drug unit with the purchase of Solvay Pharmaceuticals for about $6.6 billion in cash.

The buyout, announced Monday morning, will give Abbott a 100 percent stake in its TriCor/Trilipix cholesterol franchise, medicines it had been co-marketing with Solvay. Right now, Abbott markets the drugs in the U.S. and pays Solvay royalties.

Trilipix, which was approved by FDA in late 2008, is a successor to TriCor. The TriCor/Trilipix drugs are top sellers for Abbott, with combined sales of $1.34 billion in 2008.

TriCor will lose its patent in 2011, and Abbott is seeking FDA approval to market Trilipix in combination with AstraZeneca's cholesterol drug Crestor. TriCor generated $1.34 billion in revenue last year for Abbott and 511 million euros for Solvay.

The deal also cushions Abbott's reliance on its blockbuster rheumatoid arthritis drug, Humira, which had revenues of $4.52 billion last year.

The Solvay buyout is expected to bolster Abbott's presence in emerging markets. Solvay has a "significant presence in key markets" including Russia, India and Brazil, "where Abbott has also been building its presence," chairman and CEO Miles White said during a conference call Monday.

White has been on a buying spree this year. He acquired transcatheter valve-maker, Evalve, on September 10 for $340 million, plus up to $90 million in future regulatory milestone payments. Earlier this year, he bought eye-care leader and cataract lens maker Advanced Medical Optics, for $2.8 billion in cash and debt.

Solvay, too small to compete in the drug arena, says it will invest in its chemicals and plastics business, focusing on emerging markets that are enjoying robust growth. Its top-selling drug is Androgel, a topical testosterone product. Solvay also has a flu-vaccine unit and said in September it had begun making vaccine for the H1N1 swine flu virus. Abbott may hope to capitalize on this business, now that it is receiving large amounts of money from the U.S. government.

The acquisition will add about 10 cents to earnings per share in 2010, and more than 20 cents by 2012, White told investors during the conference call. The purchase also adds $500 million in research and development capacity.

Wall Street is keen on the deal. Abbott shares climbed $2.16, or 4.6 percent, to $49.49 in New York Stock Exchange composite trading, following the announcement of the buyout on Monday morning. The stock had already reached $49.69, the highest intraday value since February, after the market got wind of the deal over the weekend.

Solvay fell 1.33 euros, or 1.8 percent, to 73.40 euros in Brussels.