Sequenom Sacks CEO, R&D Chief, Amidst Speculation of Data Mishandling
by
Brendon Nafziger
, DOTmed News Associate Editor | October 06, 2009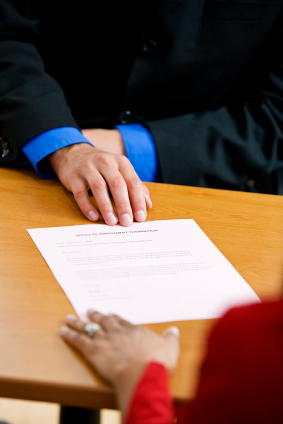 Sequenom recently announced they were sacking the CEO and the head of R&D months after the company revealed that the results for their highly anticipated blood test for Down syndrome had been mishandled.

President and CEO Harry Stylli, Ph.D., and Elizabeth Dragon, Ph.D, the senior vice president of research and development, were fired. Dr. Stylli also stepped down from the board of directors, as required by his contract.

As possibly temporary replacements, former chairman Harry F. Hixson, Jr., Ph.D., will step in as president, and Robert M. Lindsay, Ph.D., a director, will take over as CEO and R&D chief.

Bad news brewing since last spring

News of the trouble first came in late April, when the San Diego-based biotech firm urged the public to no longer rely on data previously released about their T-21 test. The test, sometimes known as the fetal nucleic acid test, monitors fetal DNA circulating in the mother's blood to detect trisomy-21, the cause of Down syndrome.

Early results from the test showed great promise, boosting Sequenom's stock. Many analysts believe there's a huge, billion-dollar demand for a safer alternative to amniocentesis, the current "gold standard" for in utero Down syndrome diagnosis, which carries a slight risk of miscarriage.

When evidence of data mishandling came to light last spring -- the exact nature of which Sequenom won't comment on -- the company contacted the SEC, which is currently running its own investigation.

Sequenom downplays announcement

Sequenom insists that despite the personnel shakeup, no new shadows have been cast on their product.

"I have seen a number of comments around this by people, and I feel a little confused myself, really," Ian Clements, PhD, head of corporate communications, tells DOTmed News.

"I don't want to sound glib, but nothing has changed since April 29th. It's still the same news, which is basically, we're not relying on the earlier results."

More than this, Sequenom won't say.

"What we are willing to say as an organization, is that those tests continue to move forward; we are developing and on track," says Clements. "Until Harry [Stylli] and Rob [Lindsay] have done their digging and diligence and met their new teams and seen the data and results themselves, it would not be prudent for them to make promises that won't necessarily be kept."

Other tests still in pipeline

Although Clements estimates that the T-21 test has one of the largest markets -- possibly as high as $ billion -- he says that Sequenom has a number of other diagnostic tests unaffected by this news.

In fact, a test for cystic fibrosis, which checks the mother's, not the fetus', blood, launched in mid-September. Clements says the market size comes in at around $300 million.

But two prenatal tests that rely on circulating fetal cells -- for Fetal XY and Rhesus D -- which use technology similar to that in the T-21 test "are the next to roll off the production line," according to Clements. Their markets are expected to be around $200 million and $250 million, respectively.