Leapfrog Taps Quantros for Hospital Surveys
by
Brendon Nafziger
, DOTmed News Associate Editor | April 20, 2010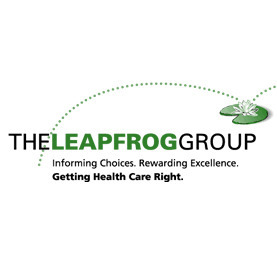 Hospital ratings initiative The Leapfrog Group tapped software company Quantros to run their annual online hospital surveys, the Washington, D.C.-based organization has announced.

Quantros will take the place of Thomson-Reuters, which has conducted the surveys for the last decade, since Leapfrog's founding, according to the company.

The survey vendor transition will begin immediately, with Milpitas, Calif.-based Quantros phasing into full control by September.

Leapfrog and Thomson-Reuters are ending their relationship in part because Leapfrog prefers a slightly smaller company that can offer a more "intimate relationship," says Leapfrog's CEO Leah Binder.

"Both of our organizations have grown in different directions; both of us mutually agreed it was time for us to select a new partner," Binder tells DOTmed News.

Right now, Quantros is undergoing training to service and administer the survey, and they are even creating a phone help desk next year.

Binder predicts the transition will be seamless for hospitals, and that with Quantros they could even develop ways to make it easier for hospitals to participate in the survey.

"Hospitals will not see any difference, nor will there be any difference; [we] hope over time there will be new ways it's administered," she says.

Leapfrog was founded by employers looking to assess the quality of health care providers in November 2000. Its annual hospital survey polls around 1,200 hospitals and rates them for safety, quality and efficiency.