STERIS, FDA Agree to Transition Plan
by
Brendon Nafziger
, DOTmed News Associate Editor | April 21, 2010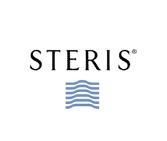 STERIS Corporation and the U.S. Food and Drug Administration have agreed to a transition plan to wean customers off the company's old liquid sterilizer, as well as a rebate program that could run almost $100 million, DOTmed reported Tuesday (DM 12494).

The plan, which still needs approval from the District Court of the Northern District of Ohio, allows for STERIS to keep servicing and providing parts for customers of its System 1 sterilizer until August 2, 2011, provided customers document their need of continued support.

The plan is meant to help hospitals and clinics make the transition to alternative sterilizers, including STERIS' recently approved successor System 1E, for some reusable medical equipment.

The agreement brings to a close months of talks with FDA over the transition plan, and ends almost two years of wrangling over the status of the Mentor, Ohio-based company's widely used equipment.

In May 2008, the FDA alleged STERIS made unapproved changes to the System 1 sterilizer over a period of about 10 years, and thereafter refused to vouch for its safety. STERIS maintains the product was always safe, after over 300 million uses with no adverse outcomes if used properly.

REBATE PROGRAM

Under its rebate program, STERIS will now offer a pro-rated cash rebate or a trade-in allowance for customers with a System 1 sterilizer. Pro-rating will be based on the age of the device, with trade-ins for "STERIS dollars" exceeding the value of the cash rebate, especially if they're for a new System 1E sterilizer. Full credit will be given to unopened consumables and accessories, and customers can also get refunds on unused portions of open service contracts.

STERIS expects the rebate program to cost up to $100 million, and is therefore estimating a one-time reduction of revenue and pre-tax operating income for the first quarter of fiscal 2011.

"We recognize this rebate program is a very large commitment, but we feel strongly it is the right thing to do for our customers," said Walt Rosebrough, STERIS president and CEO, in a conference call with investors on Tuesday.

The successor System 1E was approved by the FDA on April 5 (see DM 12230). Its cost is still unknown, as STERIS wants to tell customers directly first through its sales force. Manufacturing volumes are also not clear, although in a conference call Rosebrough said he expects them to meet or exceed the 1,000-2,000 per year production schedule of the predecessor device.

While STERIS has begun taking orders for System 1E, it won't go on sale until the second quarter of fiscal 2011.

A liquid sterilizer, the STERIS System 1E uses a chemical to treat heat-sensitive devices like flexible endoscopes with cameras and plastics that don't hold up well under the extreme heat of steam-based reprocessors.

Unlike the earlier device, the new System 1E is only FDA-cleared for heat-sensitive products, says STERIS. Rosebrough estimates that 70 to 80 percent of equipment sterilized on STERIS was heat-sensitive.

STERIS stock climbed 1 percent on Tuesday's announcement, closing at $36.21.