This report originally appeared in the June 2010 issue of DOTmed Business News
There seems to be a divide in the physical therapy industry between physical therapists who rely on equipment and those who use manual therapy. The trend in the United States is more toward using equipment, while in Europe, Australia, and other areas globally, the emphasis is on manual intervention.
Story Continues Below Advertisement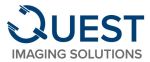 KenQuest provides all major brands of surgical c-arms (new and refurbished) and carries a large inventory for purchase or rent. With over 20 years in the medical equipment business we can help you fulfill your equipment needs

For those leaning towards equipment, there is an ever-changing landscape of new products.
"PTs, like other medical professionals, need to stay on top of technology advancements in order to provide the best level of care to their patients," says Richard Schubert, product sales manager for the Shirley, N.Y.-based Biodex Medical Systems, Inc.
Many of the physical therapy products out today that are newer are either advancement on an older design, more cost-effective or slightly more user-friendly for the clinician.
"The look and features have changed drastically," says Edmond Bright, general manager of Pilot Point, Texas-based Elite Biomedica. "Units now have the ability to remember patients, past treatments, loaded protocols, built-in teaching tools, and are very advanced. Unfortunately, there have been no big breakthroughs in new treatment devices, so they do the same things they did 10 years ago."
Looking at the equipment, most PTs can purchase basic items, such as tables and lifts, to more complex devices, such as testing and analysis systems. Modalities also require capital expenditures, and can include electrical stimulation, TENS, ultrasound, electromyography (EMG) equipment, biofeedback, paraffin, short-wave diathermy, infrared radiation, and hydro collator packs.
"The latest advancements in the PT equipment market have been centered on making modality equipment like ultrasound, electric stimulation and cold laser therapy more affordable and more user-friendly," says Christopher Lauretani, president of Pelham, N.Y.-based Symmetry Physical Therapy & Wellness, LLC. "Many of the modality units that can be purchased or leased today are combination units that are more portable than in years past."
Lauretani explains that because of advancements in computer technology over the last 5 to 10 years, many units come equipped with built-in therapeutic protocols that can be accessed with the touch of a button.
"In older models, a therapist would have to stand there with the patient and move an ultrasound head or laser over the therapeutic zone, but with newer models, an LED patch can be placed on the patient during the treatment and left there," he says.
| | | | |
| --- | --- | --- | --- |
| | Pages: 1 - 2 - 3 - 4 - ... | >> | |