by
Olga Deshchenko
, DOTmed News Reporter | April 27, 2011
Sisters of Mercy Health System said Wednesday Vance Moore is its new senior vice president of operations.
Mercy also named Gene Kirtser as its new president and CEO of Resource Optimization & Innovation, a supply chain management company that was established in 2002 as the health system's for-profit division.
Moore, who is the former ROi president and CEO, is now responsible for reworking processes across Mercy to improve the delivery of care and manage costs.
"We have asked Vance to apply the experience and success he has had in transforming Mercy's supply chain to other parts of Mercy. The activities that Vance will lead are critical to helping Mercy navigate the changing landscape of health care and Medicare reimbursements," Lynn Britton, president and CEO of Mercy, said in prepared remarks.
Kirtser served as the chief operating officer with ROi. In his new role, he'll work with providers to establish a single-source, fully integrated supply chain model.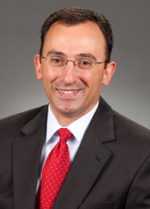 "For the past four years, Gene has played a critical role in driving our efforts to identify and implement innovative supply chain solutions for health care providers," said Britton. "A proven leader, Gene's expertise and extensive background will help ROi continue to transform the supply chain for health care and supply chain leaders across the country."
Mercy is the eighth largest Catholic health care system in the United States, including 28 hospitals and 36,000 workers.
ROi is headquartered in St. Louis, Mo., and has more than 350 employees.