The vacancy rate for radiographers has dipped for the eighth year in a row, and now stands at 2 percent, according to a new American Society of Radiology Technologists survey, indicating an increasingly tight job market for X-ray techs.
The survey also revealed broader trends in imaging, such as the overwhelming shift of mammography departments to digital imaging.
Story Continues Below Advertisement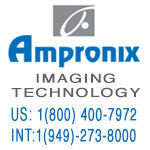 Special-Pricing Available on Medical Displays, Patient Monitors, Recorders, Printers, Media, Ultrasound Machines, and Cameras.This includes Top Brands such as SONY, BARCO, NDS, NEC, LG, EDAN, EIZO, ELO, FSN, PANASONIC, MITSUBISHI, OLYMPUS, & WIDE.

The vacancy rate reflects the number of jobs for technologists that are open and actively recruited. While it has barely changed since last year, when an ASRT survey found it stood at 2.1 percent, it has dropped considerably since the turn of the century. In ASRT's inaugural 2003 staffing survey, the vacancy rate was a high 10.3 percent.
The average number of full-time radiographers employed per imaging facility also fell from 10.6 in 2010 to 9.3 this year, according to the survey.
"The steady decline in vacancy rates is a strong indicator that the job market for radiologic technologists continues to be slow," said Myke Kudlas, ASRT's chief academic officer, in a statement. "The tight market also can be seen in the vacancy rates for other medical imaging disciplines."
Vacancy rates also declined in six other specialties since 2003, the group said. For CT technologists, it fell from 8.5 percent in 2003 to 2 percent in 2011; for MRI techs, from 9 percent to 2.5 percent; for mammographers, from 7.2 percent to 1.7 percent; for nuclear medicine techs, from 10.9 percent to 1.4 percent; for cardiovascular-interventional techs, from 14.6 percent to 3.5 percent; and for sonographers, from 11.7 percent to 3.4 percent.
However, the average number of full-time techs on staff did increase for most of the other specialties. For instance, the average number of CT technologies on staff per facility rose from 5 in 2010 to 5.6 in 2011. Cardiovascular-interventionist techs saw the biggest leap, growing from an average of 4.6 per facility in 2010 to 6.9 per facility this year.
Almost three-quarters of respondents said their facility was appropriately staffed. About 25 percent said it was understaffed.
Technology trends
The survey also shed some light on technology trends, such as the dominance of digital in mammography.
According to respondents, on average, 84.2 percent of mammography images are recorded using digital equipment, and only 15.8 percent using plain film. For second reads in mammography, nearly 82.6 percent use a CAD (computer-aided detection) system.
Most practices had a PACS or image management program, too, with only 14.7 percent saying they did not. However, respondents were more split on speech recognition software: about 60 percent said their equipment used it, and 40 percent said it didn't.
On average, departments had about 4.4 X-ray machines, which imaged 19,900 patients annually; 1.9 CT machines, which imaged 11,200 patients a year; and 1.6 MRIs, which imaged 4,600 patients.
The Radiologic Sciences Workplace Survey 2011 was conducted by e-mail in May. Around 2,142 department managers responded. (The response rate was 11.8 percent.)