by
Diana Bradley
, Staff Writer | June 01, 2012
From the June 2012 issue of HealthCare Business News magazine
It's been a busy year for the Association of Medical Instrumentation's president and CEO Mary Logan, with numerous initiatives and partnerships in the works and a whole new set of challenges. Both Logan and incoming chair, Ray Laxton, took time out of their busy schedules to sit down with DOTmed News and share what AAMI has been up to, what's in store for the upcoming Annual Conference & Expo (June 2-4) and plans for the remainder of the year.
DMBN:
Ray, please tell us a bit about your background and your goals as incoming chair.
RL:
I got in the health care arena in 1980, graduated from the U.S. Air Force BMET School, and spent seven years after that in the air force as a BMET servicing everything from anesthesia equipment, respiratory, laboratory instrumentation and diagnostic imaging equipment. Then I went to work for Aramark Healthcare Technologies and served in every role from a BMET supervisor and manager to director, and I worked in operations in a sales organization and support within the company.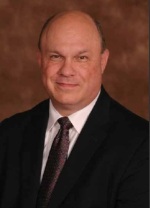 I joined AAMI over 20 years ago, because it had the largest biomedical participation. I didn't feel the organization had the right representation, so it challenged me to put my money where my mouth was and get involved and I began to work with the annual conference planning committee. I then was able to co-chair that and move onto the board.
The thing that excites me the most and I think I will continue to focus on, as chair, is the foundation of the Healthcare Technology Safety Institute. Safety has been a passion of mine for a long time. Interoperability will also be a big focus for the next few years as well.
DMBN:
And Mary, since your conversation with DOTmed News last year, what have been the big AAMI updates?
ML:
Two big issue-oriented events we held last fall included a clinical alarm summit and a summit on re-processing reusable medical devices. Each of these events drew 300 attendees from across health care. Among the attendees were clinicians, industry people, outside experts and not just technology managers.
We also convened an invitation-only group of representatives from across health care technology management for an event in September called Future Forum. At that event, the group came up with an umbrella name for the profession: health care technology management. We are hosting another Future Forum event this fall to follow up and have the same group come together to take it to the next step.