by
Sean Ruck
, Contributing Editor | January 23, 2014
From the January 2014 issue of HealthCare Business News magazine
Going forward, hospitals need to look back "Is your hospital where people show up in your sickroom and you try to fix them?" Thompson asks. "Or is it where you're involved in the community to improve population health, and things like that?"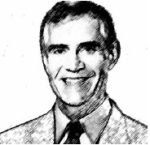 And that, in part, is a selling point of going green. Thompson believes the goal for hospitals should be to improve the hospital environment — both to benefit staff as well as patients. "One of the things I mention when I speak to groups about this is that they have a responsibility to improve the health and wellbeing of their communities. They can magnify that by engaging the schools, business, and organizations in town and involve them."
Thompson says Gundersen's positive environmental outcomes have also become a strong recruiting tool too, particularly among young staffers." It's a point of pride among many of the staff too. To work for a place that takes care of their children and grandchildren instead of just focusing on today."
Trial, error and plenty of time
In 2008, Thompson announced the goal of making Gundersen 100 percent energy efficient in 2014. Currently, they're about 90 percent of the way there and Thompson anticipates they will reach their goal this year.
Regarding the energy efficiency goal, Thompson admits things weren't completely figured out when the announcement was first made. "We did not have the way forward on how we were going to get there when we first set it up," he says. He also acknowledges that there were some ideas that just didn't pan out, whether they proved to be too expensive, or delivered too poor a return. But the organization persevered."You have to believe it's part of the broad commitment to the community and it takes a prolonged concerted plan to get from point A to point B."
In other words, there's no time like the present to create a better future.
Back to HCB News