by
Lauren Dubinsky
, Senior Reporter | May 15, 2014
From the May 2014 issue of HealthCare Business News magazine
A wave of hospital mergers splashed across the U.S. in the 1990s
and now, in a new era of health care reform, that wave has returned. Hospital merger and acquisition deals have increased from 199 in 2007 to 260 in 2013, according to Frost & Sullivan.
Changes in reimbursement incentives at the government and private payer level coupled with the quest to cut costs are spurring this interest from hospitals to consolidate.
"We're going from volume to value and population health and it is rare, in my experience, [to see] a hospital in the U.S. who isn't talking to another hospital or health system as we speak," says Monte Dube, partner and head of the Chicago health care practice at the law firm Proskauer Rose LLP.
Dube sat down with DOTmed Health- Care Business News to discuss what lies ahead for hospitals.
From wave to tsunami
There's no question that these mergers will persist and even accelerate in the next few years, says Dube. "I've been doing hospital consolidations for 30 years and I would say that the current pace and the likely future pace are unparalleled," he says.
In mid-March, Northwestern Memorial HealthCare and Cadence Health announced that they were pursuing a merger, which would create one of the largest health systems in Chicago.
Cadence is far from a struggling system but they believe that joining a larger system, that's also an academic medical center, will best-serve and sustain their mission into the future, says Dube.
But that's not every hospital's reason for merging. "I would contrast that with a lot of hospitals, which are struggling or who look around the corner and don't believe that remaining a freestanding independent community hospital is a recipe for success," says Dube. "I think that the pace is going to maintain and frankly, increase in the next five years."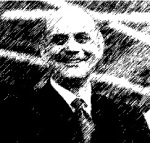 Concerns and controversy
There has been concern for some time that the Federal Trade Commission and U.S. Department of Justice have not been challenging the mergers enough. But that's beginning to change with greater antitrust enforcement.