MEDICA is now less than a week away, and for the 3rd year in a row, MEDICA will host a live competition for
the best Medical App
for use in the daily routine of a doctor's office or in the daily routine of a hospital.
The entries and the event, entitled "The MEDICA App Competition," can be seen in Hall 15, Stand 15C24.
The "Call for Entries"
A Call for Entries went out earlier this year to the IT community, and from August to October 2014, app developers from all over the world were invited to submit their Medical Apps. These submissions were reviewed and screened by a MEDICA Expert Team. And in the end 10 developers qualified to participate in the live event at MEDICA.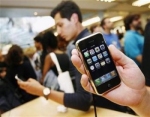 On Thursday, 13 November 2014, between 3 and 5 p.m.,
all nominated Medical Apps will be presented live on stage in Hall 15. A top-class jury will select the winner and all participants of the competition will be celebrated befittingly.
The Award
The winner of the MEDICA App COMPETITION will be awarded with an Apple iPad and an Admission ticket for the Mobile World Congress in March 2015 in Barcelona.
The 10 finalists for the live "App-Match" on 13 November:
CardioSecur active
The CardioSecur active app is a heart health companion for cardiac patients.
CoreySurg
The CoreySurg app increases efficiency and workflow collaboration in perioperative services through seamless communication and real time context-based patient information delivery to healthcare providers' mobile devices.
ECG PRO
This analytical software, which currently works now with several ECG devices, enables visual presentation and charting of ECG measurements for evaluation.
SPRIO
ESPRIO is the solution for questioning and communicating with patients via mobile devices.
Medopad
Medopad offers a suite of CE certified iPad applications that integrate health data securely from existing databases and put it in the palm of a doctor's hand.
MedXforce C.O.M.M.
MedXForce C.O.M.M is an easy to use mobile application for patients with speech impairments impacting their communication abilities.
MOVEGUARD
As your daily life companion, MOVEGUARD is the first vital function based training app that truly adapts to your personal health status to keep you alive & kicking.
OUH Find Vej
This apps helps you find your way to the relevant entrance e.g. at Odense University Hospital or Svendborg University Hospital.
patients2go
patients2go® is a complete electronic medical record on iPad, iPhone and iPod for physicians and nurses, connected to the hospital information system and several subsystems (PACS, DMS, etc.).
VitaDock+
The VitaDock+ app let's you synchronize and manage all different kinds of vital data as well as fitness values from Medisana's Bluetooth Smart devices.
The Jury Members
These ladies and gentlemen will be making the final decision on which app is the winner:
- Dr. med. Dipl.-Inform. Klaus Juffernbruch
GTM GmbH
- Lilian Guntsche
CEO / Founder, GUNTSCHE CONCEPTS - Mobile Strategy Consultancy
- Caroline Lewko
Founder and CEO, WIP
- Ralf-Gordon Jahns
Managing Director, research2guidance - The App Market Specialist
-Dr. Frederic Llordachs i Marques
VP Marketing and Sales & Co-Founder, doctoralia.com
(Winner of MEDICA App Circus 2012)
- Dr. Urs-Vito Albrecht
Head MedAppLab, P.L.R. Institut fur Medizininformatik, Medizinische Hochschule Hannover
(Winner of MEDICA App Circus 2013)
Good luck to all the competitors!