by
John W. Mitchell
, Senior Correspondent | May 18, 2015
From the May 2015 issue of HealthCare Business News magazine
LeadingAge is a not-for-profit trade organization serving 6,000 members who represent organizations across the spectrum of aging services. LeadingAge works with most states in the country as well as 30 international partners to develop two-year outcome and 10-year impact goals to advance aging services.
Organization members touch four million people every day - most elderly - in a personal way. Larry Minnix, D.Min, has been President and CEO of LeadingAge since 2001 and has been an advocate for aging services for more than 40 years. He joined HCBN for a discussion about the impact of baby boomers on future services. Born between 1946, the end of World War II and 1964, U.S. baby boomers number 76 million. The last of the baby boomers will turn 65 in 2029.
HBCN: Is the demand for services by baby boomers as unprecedented as many demographers and social scientists have put forth?
Absolutely. Baby boomers are reshaping aging and health services. It's no longer about selling whatever solution you have to sell, but is much more about what the baby boomer wants to buy. They want value and most of all they want to stay in their homes for as long as possible. Boomers also want to act and feel as young as possible, to have a good quality of life.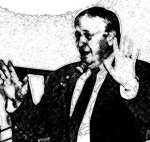 HBCN: What strategies do LeadingAge members have to provide services to the baby boomers?
There are four emerging strategies. The first is insurance products to allow baby boomers to remain in their homes. Under these plans, a concierge service helps people pick and choose the services they want, such as home visits a few times week, all under the senior housing community's brand. Then, if needed, they become residents in the agency's community in the future as their physical condition changes. A second strategy is to develop affordable housing to serve elderly people of modest means with all the services needed to keep them living independently and out of the nursing home or hospital. Third is to get seniors enrolled in Medicare health plans that offer acute and post-acute health care services in coordination with their housing support system.
And fourth, develop freestanding service and care networks to meet the total needs of the elderly. This means looking at what an older person wants and needs in relationship to their community and family. Are they getting enough to eat and do they have transportation to see the doctor? These, for example, are both important factors in keeping older people healthy.