by
Lauren Dubinsky
, Senior Reporter | June 20, 2016
Physicians are often not able to effectively communicate because their EHR systems are siloed and regulatory barriers prohibit text messaging. A new company, pMD, aims to solve this problem with a mobile app.
The app is designed to unify medical communities on a secure message system. Philippe d'Offay, founder of pMD, spoke with HCB News about the barriers in communication around patient care and how it should be solved.
HCB News: What barriers are there in communication around patient care?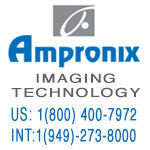 Special-Pricing Available on Medical Displays, Patient Monitors, Recorders, Printers, Media, Ultrasound Machines, and Cameras.This includes Top Brands such as SONY, BARCO, NDS, NEC, LG, EDAN, EIZO, ELO, FSN, PANASONIC, MITSUBISHI, OLYMPUS, & WIDE.

PD:
Text messaging has become such a widely used form of communication. However, doctors are unable to use this technology due to the regulatory barriers that are posed by the health care industry.
Communication surrounding patient care is also faced with many system barriers. Some of the most critically-ill patients see several providers at once, however, the logistics of trying to get all of these providers to talk to one another about this one patient can be challenging. They're faced with siloed systems that don't always talk to each other and don't allow physicians access to be a part of the same systems.
Lastly, the lack of patient engagement is a barrier in and of itself. The communication about the patient tends to exclude the patient and their sensitive health information is being passed around them as opposed to themselves being directly involved in the conversation.
HCB News: What do you think the industry needs to do to solve this issue?


PD:
The problem with health care today is that everyone is expecting the industry to solve the problem for them. pMD is a small team of less than 30 employees and we're solving these issues without waiting for the health care industry to catch up. We're initiating the movement rather than standing idly by.
The industry is decades behind in technology. Currently, a majority of health care communication still occurs via fax machine. The industry must shift this mindset away from antiquated forms of communication and towards embracing more modern technologies.
For example, the health care industry's focus should not be shifting to email when the business community is already moving away from email as a form of communication.
Another approach is to allow systems to be more interoperable and decrease the amount of miscommunication that occurs by creating a clinically reconciled record, the idea of one patient, one record. This in turn directs the industry towards a more patient-centric, care coordinated mindset.