Experts at SIIM offer guidance to radiologists working in developing countries
by
John W. Mitchell
, Senior Correspondent | July 05, 2016
Health IT
Population Health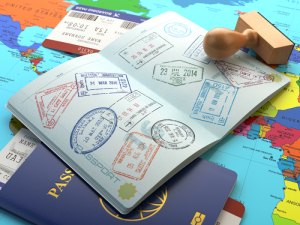 The first time Dr. Marc Kohli traveled to Kenya to help set up an imaging telemedicine service, he brought along a desktop computer to serve as the platform for his efforts. On his first day in country, he told onlookers at SIIM 2016, he plugged the computer in, with disastrous results.

"This jet of fire shot out of the computer. I forgot Kenya was on a different power supply than the States," confessed Kohli, associate professor of radiology at the University of California at San Francisco. "Here I had schlepped this computer all the way from the States without remembering to flip the voltage switch on the power supply."

This mishap taught him the first of many lessons he would learn creating imaging telemed services and training in poor countries: learn to adapt, work with local resources and above all, persevere.

"I found a guy in town who knew about power sources and I was able to fix the problem," said Kohli. "Had this happened at home, I would have just ordered a new power supply overnight. I have no idea how to find someone to fix a power supply in San Francisco, but I had to figure it out in Kenya."

"These experiences are life-changing," Kohli told HCB News. "It's a chance for me to provide care to patients in a different setting. It also gives me great perspective and reminds me to be patient when I think I am getting frustrated in the U.S. health care system. "

Two of his colleagues expressed similar sentiments. Dr. Judy Wawira Gichoya, a radiology resident at Indiana University School of Medicine who is also from Kenya, explained that in African culture, the answer to a medical visitor in response to any proposed plan is usually "yes."

"Foreign doctors who come to Africa to help are usually not in the country for more than a month," she said. "So it's usually easier for an official to agree with the visitor, knowing they will be gone soon. It's not the kind of place where you can fly in and put together a deal and leave. It takes patience and time to build a relationship."

A third radiologist, Dr. Woojin Kim from Montage Healthcare Solutions, spoke about his experiences in Haiti, Honduras and India. He stressed the importance of understanding the different customs and laws in every country.

"For example, in India you never tell a mother the gender of a child during an ultrasound," he said. "If she doesn't approve, she might do something about the pregnancy which is against their laws. You have to know the rules."

He also cautioned that any physician volunteering overseas should do so as part of a sponsoring organization. Such groups will be sure the doctor has the correct travel visa and is knowledgeable about any duties due on medical equipment brought into the country.

"In Tanzania, for example, you can be fined and even detained if you enter the country on a tourist visa to provide medical services," Kim said.

All three radiologists work through Rad-Aid, a nonprofit group associated with U.S. academic imaging teaching centers. This group was started by faculty, students and staff of several ACGME-accredited academic medical centers to deliver global health outreach and radiology training.
You Must Be Logged In To Post A Comment
Registration is Free and Easy.
Enjoy the benefits of The World's Leading New & Used Medical Equipment Marketplace.
Register Now!