The global nuclear medicine market is expected to grow at a compound annual growth rate of over 8 percent from 2016 to 2020.
What's driving its growth? According to a new Technavio market report, it's the same conditions that are topping global mortality lists — cardiovascular disease and cancer.
Over 14 million new cases of cancer are reported globally every year, according to studies conducted by Cancer Research UK in 2012. The most common cancers are lung, breast, bowel and prostate cancer.
Story Continues Below Advertisement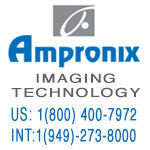 Special-Pricing Available on Medical Displays, Patient Monitors, Recorders, Printers, Media, Ultrasound Machines, and Cameras.This includes Top Brands such as SONY, BARCO, NDS, NEC, LG, EDAN, EIZO, ELO, FSN, PANASONIC, MITSUBISHI, OLYMPUS, & WIDE.

PET/CT combined with fludeoxyglucose F-18 (FDG) has been shown to be a valuable imaging tool for detecting cancer. FDG provides useful functional information and is sensitive and specific to certain types of cancer, according to one of the lead analysts at Technavio.
More than 83 million Americans had cardiovascular disease in 2013, according to the American Heart Association. The market report stated that the direct costs associated with this disease are expected to rise from $273 billion in 2010 to $818 billion by 2030.
The cardiology segment of the nuclear medicine market is going to be largely driven by the use of SPECT/CT for myocardial perfusion imaging and PET/CT with cardiac camera and detectors.
Cardiac PET scans with rubidium-82 chloride or nitrogen-13 ammonia reduce the amount of radiation exposure when compared to SPECT. PET scans are increasingly being used in conjunction with myocardial perfusion imaging to assess cardiac conditions, according to the report, and vendors are working on developing software that helps reduce noise and improve image quality.
Alzheimer's disease is a big focus in the neurology segment. PET imaging is being used to develop radiotracers that have the ability to diagnose many neurodegenerative conditions.
In April 2012, Avid Radiopharmaceuticals, a subsidiary of Eli Lily, developed F18-florbetapir to help detect amyloid deposits in the brain. In 2013, GE Healthcare developed F18-flutemetamol to diagnose Alzheimer's and in 2014, BioTech Systems introduced three new PET radiotracers for the disease.
FDG PET/CT also plays an important role in diagnosing and evaluating epileptic syndromes. PET can be used alone or in conjunction with SPECT. PET imaging is also useful for evaluating other neurological disorders including schizophrenia and Huntington's disease.
Only a few companies are dominating the PET scanner market, but new players are expected to boost competition, according to another Technavio report on the top vendors in the global market.
Manufacturers are starting to partner with health care institutes to broaden their reach. Last year, GE partnered with Nuclear Healthcare to open 120 molecular imaging centers in India.
A few of the top well-known vendors in the market are GE Healthcare, Philips Healthcare and Toshiba Medical Systems. Other players include Cubresa, which sells handheld planar and SPECT systems, Mediso, which sells hybrid nuclear medicine equipment, and Positron, which sells cardiac PET products.