(PRWEB) SEPTEMBER 12, 2016 -- Strategic Radiology (SR) announced today that Radiology Associates, PA (RAPA) of Little Rock, AR has joined forces with the SR coalition of progressive, independent radiology groups throughout the US. As a member of SR, RAPA will now have access to collective resources in all aspects of radiology practice operations, patient safety, clinical quality, and deployment of subspecialized radiology services.
"Strategic Radiology and its member groups are uniquely aligned with RAPA's approach of blending the latest technology with highly skilled professionals to preserve and improve the health and long term quality of life for patients we serve," said Benjamin Bartnicke, MD, president of RAPA. "Working with these like minded radiology groups to share best practices in clinical quality, patient safety, and operations is very exciting and will undoubtedly bring new innovative ideas to our practice and additional value to our hospital partners."
By joining SR, radiology groups like RAPA gain additional value for their practice and hospital partners in many ways, including participation in the SR Patient Safety Organization® (PSO), the Group Purchasing Organization (GPO), SR Subspecialty Teleradiology Partners® (SR-STP®) collaborative national reading pool, and SR® forums in which they can interact with their peers on both business operations and quality discussions. These products have been proven to bring value back to existing SR member groups that ultimately benefit the patients, physicians, and hospitals that put their trust in them.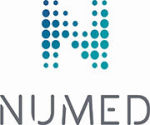 Numed, a well established company in business since 1975 provides a wide range of service options including time & material service, PM only contracts, full service contracts, labor only contracts & system relocation. Call 800 96 Numed for more info.

"Consistent with other groups that have elected to join SR, RAPA is a well respected market leader with an expertly trained and highly experienced cadre of subspecialized radiologists, administrators, clinicians, and support staff," said Arl Van Moore, Jr, MD, CEO of SR. "In addition to strengthening SR's presence in the Southeast, RAPA's addition to SR through our affiliate program is a clear demonstration that our model is gaining popularity with radiology groups who are proactively transitioning from volume to value."
Radiology groups interested in learning more about affiliating with SR can obtain additional information by contacting Rick Brown, SR Chief Development Officer, at rbrown@strategicradiology.org.
About Radiology Associates, PA (RAPA)
RAPA is the largest radiology group in Arkansas with 35 radiologists, providing services to 16 hospitals, 2 imaging centers, 3 breast centers, and multiple clinics throughout Arkansas. RAPA is headquartered in Little Rock and has been providing services to patients throughout Arkansas for over 95 years. RAPA has subspecialized radiologists providing neuroimaging, musculoskeletal imaging, mammography, nuclear medicine, and other radiology subspecialties.