by
Lauren Dubinsky
, Senior Reporter | February 21, 2017
Royal Philips introduced its IntelliSpace Enterprise Edition health care informatics platform at the HIMSS Conference & Exhibition this week.
The platform runs on a managed service model, offering hospitals and health networks a suite of interoperable health care informatics applications and services.
"Managing disparate informatics platforms has never been more challenging, especially now when technology is advancing so rapidly and organizations are consolidating," Yair Briman, CEO of health care informatics at Philips, said in a statement. "Additionally, economic uncertainty is constraining capital budgets at a time when integrated IT investments are needed to advance the transition to connected, value-based care."

Special-Pricing Available on Medical Displays, Patient Monitors, Recorders, Printers, Media, Ultrasound Machines, and Cameras.This includes Top Brands such as SONY, BARCO, NDS, NEC, LG, EDAN, EIZO, ELO, FSN, PANASONIC, MITSUBISHI, OLYMPUS, & WIDE.

Enterprise Edition integrates applications in Philips' IntelliSpace portfolio, which includes tools for radiology, cardiology and oncology departments, intervention suites as well as data and dose management solutions.
One such tool is the IntelliSpace Universal Data Manager, which organizes large data sets, such as millions of images, and quickly delivers them to clinicians throughout the health network. Another is the Illumeo software, which augments the skills of clinicians and how they interface with images.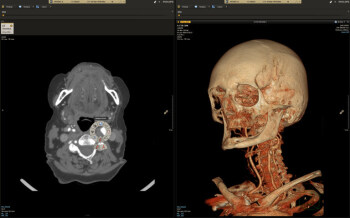 As part of the end-to-end managed service delivery model, Philips offers continued remote monitoring and data backup and restore as well as a 24-hour support line, one contract and a dedicated Customer Success Manager.
The platform also runs on a pay-per-use model, in which usage elasticity can be scaled up and down depending on care demands. Clear performance indicators ensure system uptime, which reduces financial risk for the health care facilities.
Enterprise Edition will initially be available in North America in the first half of this year.