by
John W. Mitchell
, Senior Correspondent | May 29, 2017
From the May 2017 issue of HealthCare Business News magazine
'Impactful design'
According to Golebiowski, B. Braun Medical's second generation Space Infusomat LVP infusion pump provides an independent modular design with a wireless, real-time event action alert.
"This is a more impactful design from a customer standpoint because the sooner a clinician gets notification of a problem, the better it is for patients," said Golebiowski. "You don't want to bombard nurses with every nuance, but rather have them focus on the more impactful alerts."

Quality remanufactured Certified Centrifuges at Great prices! Fully warranted and backed by a company you can trust! Call or click for a free quote today! www.Centrifugestore.com 800-457-7576

He said there are various reasons for pump alarms, ranging from patient vital signs to sensitivity to a drug. Users can set the pumps to distinguish between high level and other alerts. He also explained that his company's pumps feature a nonnumeric keypad to avoid decimal medication dosing error if manual programming is necessary.
"We have a nonnumeric feature to help nurses keep from making an error," Golebiowski said. "The idea is to provide protection for something nurses do less and less of, which is manual programming."
According to Golebiowski, safety is also enhanced by smarter algorithms, which include the interface to the drug library feature. This, he said, has provided the greatest impact on better patient care. The new government focus to protect wireless devices from being hacked has created a more diligent approval process.
"Approval these days is more difficult. It takes time and effort," he said. "We have successfully met the latest requirements and rolled out new pumps [at] the end of last year."
B. Braun pumps provide full electronic medical record integration to avoid transcription errors. They accomplished this through compliance with open EHR standard language. Features include auto integration for both documentation and billing. The pumps also send alerts to remote dedicated cell phones and other mobile devices. Their models include the large volume Infusomat line and the syringe Perfusor model.
ICU Medical
One of the biggest developments in the infusion pump sector in the last year was ICU Medical's acquisition of the Hospira infusion systems from Pfizer.
"This created a pure play company with focus and scale in the medical device sector, concentrating exclusively on infusion therapy, which is unique," says Tom McCall, corporate vice president and general manager of ICU Medical.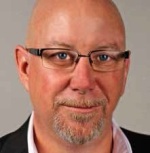 According to McCall, the company had a 20-year relationship with Hospira, stretching back to its longtime relationship with Abbott Labs through the recent Pfizer acquisition. The acquisition gives ICU Medical an extensive infusion therapy product line, from pharmacy compounding systems and closed system transfer devices (CSTDs), to IV solutions, to smart pumps and safety software, to needle-free connectors and IV sets.